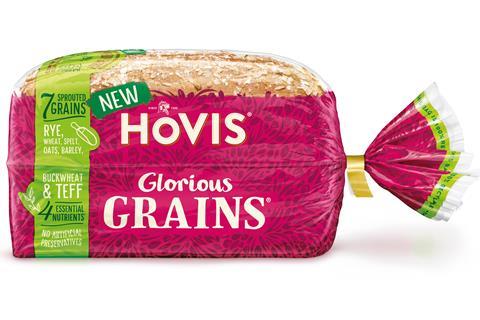 Hovis has unveiled a new loaf to capitalise on the growing appetite for healthy breads.
The Glorious Grains loaf contains natural sources of copper, magnesium, phosphorus and vitamin B1, which are said to boost energy, support heart health, help maintain teeth and bones and support the immune system.
Hovis said the product would appeal to the "growing number of consumers seeking bread to match their health-conscious mindset".
The loaf is baked with seven different types of sprouted wholegrains. It went into Sainsbury's this week and will roll out to Morrisons, Waitrose and Tesco this month (rsp: £1.50/600g).