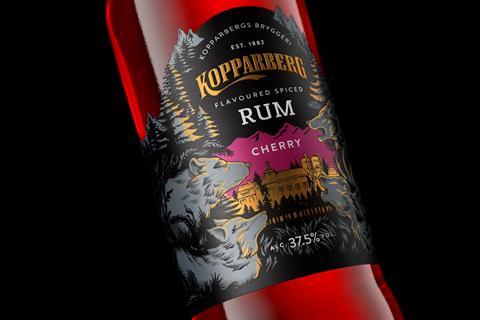 Kopparberg is continuing its push into the spirits world with a move into rum.
It has unveiled Kopparberg Cherry Rum (37.5%) and an accompanying Kopparberg Rum & Cola 250ml RTD (5%), both of which will launch into Asda from 22 June (rsps: £20/70cl and £6/4x250ml respectively).
It's the latest in a series of spirits launches from Kopparberg, which have included flavoured gins and RTDs so far.
The NPD "shows our commitment to diversifying our product portfolio", said Kopparberg head of marketing Rob Salvesen.
"Cherry Spiced Rum is a particularly exciting addition to our current range, allowing us to show the darker side of our spirit and shake up a category that is screaming out for a big brand name that can offer a full fruit flavour hit, whilst injecting some energy and excitement."
The launch will be backed by an integrated marketing push with the tagline 'We are different in the dark'.
The brand will also offer cocktail recipes for drinks such as mojitos and rum punch to locked down shoppers "in line with the recent spike in at-home cocktail making", said Kopparberg.