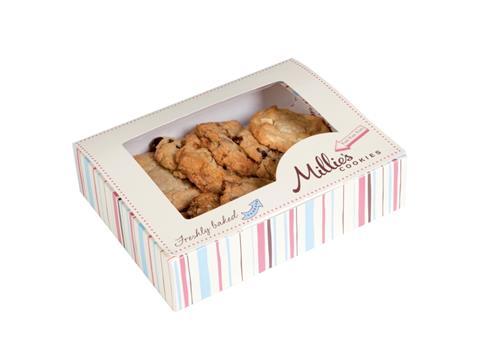 Millie's Cookies has revealed plans to offer standalone units in c-stores as part of a strategy to expand into new formats.

Owner SSP, which operates a raft of outlets in transport hubs including Upper Crust, Starbucks, Delice de France and Caffè Ritazza, confirmed it was eyeing the independent retail sector - as well as major retailers - to "maximise" the potential of the Millie's Cookies brand.

The company said it was "early days" but it was exploring "a number of options."

The units would offer top-selling products freshly baked in-store and would be available individually, in bags of four, or in boxes of 12 as in its existing stores.