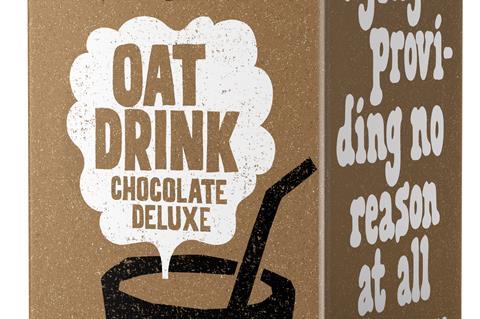 Oatly is adding a new vegan Chocolate Deluxe SKU to its range.
The new variant promises to contain more cocoa from sustainable assurance certification scheme UTZ than Oatly's current chocolate oat drink.
It will also have less added sugar, with 7.1g per 100ml as opposed to 7.5g per 100ml in the existing SKU.
It rolls into Asda and Ocado from 23 September, followed by Morrisons from 11 November (rsp: £1.99/litre).
"Oatly Chocolate Deluxe is creamier in the way that whole cow's milk is creamier than the other cow's milk - but this one is vegan, of course," said the brand's general manager, Ishen Paran.
"We recommend drinking it cold or warming it up to create an Oat Drink hot chocolate – perfect for the incoming Autumn."
The brand, which is headquartered in Malmö, Sweden, was founded in the 1990s on the back of Swedish research from Lund University and uses patented enzyme technology to produce its range of dairy-free products.