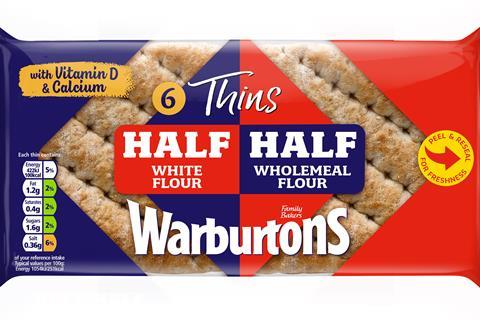 Warburtons is launching a Half & Half range of products made with 50% wholemeal and 50% white flour.
The range comprises four SKUs: a medium sliced loaf, a thick sliced loaf, thins and rolls. All variants contain added vitamin D and calcium, offering a third of a consumer's RDA per two slices of bread, one thin or one roll, said Warburtons.
The loaves launched this month (rsp: £1.50/800g), with six-packs of the rolls (rsp: £1.19) and thins (rsp: £1.31) due to follow on 7 September.
Warburtons said the range helped support a healthy immune system and could help shoppers include more fibre in their diets.