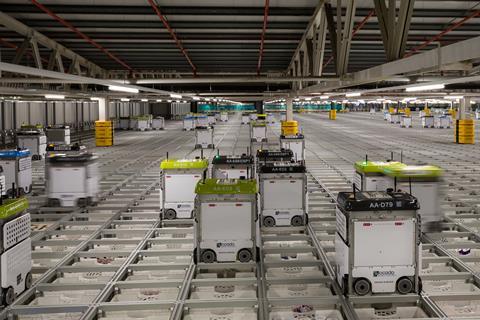 Ocado has announced the location of a base for its technology business in the US.

An office for Ocado Solutions, which supplies the online supermarket's automated warehouse technology to retailers internationally, is to be established in the Washington DC area.

An office in Tysons, Virginia, will serve as Ocado Solutions' US base from next month until the permanent facility in Washington DC is established.

The new base will be used to co-ordinate the delivery of technology to sites across North America as Ocado builds on its commitment to develop automated customer fulfilment centres for Kroger in the US and Sobeys in Canada, the company said.

"I am delighted that we are bringing Ocado to Washington DC," said Ocado Solutions CEO Luke Jensen. "The new office will give us a direct presence in North America from which to oversee the delivery of our innovative partnerships with Kroger and Sobeys.
"We selected the DC area for its great connections to cities across the USA and Canada, as well as for its strong technology and engineering talent pools."

"From this office, we will also co-ordinate the recruitment and training of hundreds of highly skilled technologists and engineers across North America. We look forward to welcoming this new talent to support the relentless pursuit of innovation at the core of Ocado's mission."

The online retailer is tomorrow (19 March) due to make a quarter one trading statement, which should clarify the impact of the fire which last month destroyed its Andover warehouse, one of four Ocado CFCs in the UK.