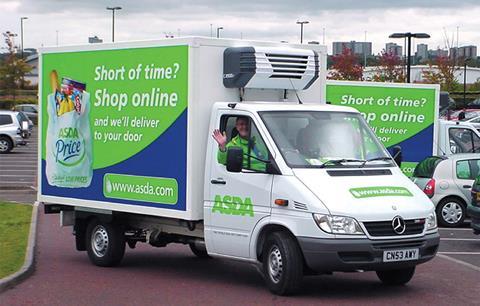 Asda used to have a reputation for lots of substitutions, but here you scored full marks for availability. How? Last year we undertook our biggest-ever training programme for online colleagues. It focused on customer service, pick accuracy, helpfulness and friendliness. We've also introduced a new picking system in the past 12 months that really simplified the process.

Our shopper praised the "excellent" nutritional information available. We've recognised that many families are managing different dietary needs. We've developed a really strong free-from offering, and it's important we reflect that online. This year we are going to further improve our nutrition and recipe functionality.

How will your online operations look to reduce plastic use? There are some areas in which we can take immediate action - but we also need to take a long-term collaborative view. For example, our new shopping totes are made out of 40% less plastic, but are stronger and more durable.

Has the 'Beast from the East' had much of an impact? We knew it was coming, so we've been able to plan - but we always have to make the call between getting deliveries to our customers and keeping our drivers safe. Where we're not able to get to people we're giving as much notice as possible to customers.

Many stores are introducing lockers to replace vans/hubs in car parks. Why? They're a really great way to ensure customers can get to their shopping at a time that suits them. The lockers mean we can fulfil more orders for customers, over more slots.