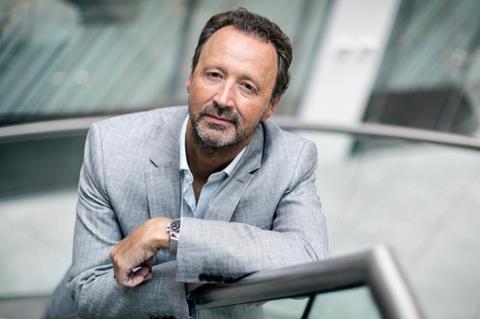 The Co-op has swung its weight behind Tesco's plans for an online sales tax, as pressure grows on chancellor Sajid Javid to level the playing field between bricks & mortar and online companies.

The retailer confirmed today it supported the proposals for what has been billed as an Amazon Tax, with CEO Steve Murrells warning action was needed to try to lift the pressure facing high street businesses.

Tesco CEO Dave Lewis has called on the government to cut business rates by 20%, funded by a 2% levy on online retail sales.

Over the weekend the Press Association reported Tesco finance chief Alan Stewart had written to rivals asking them to support the plans publicly.

A spokesman for the Co-op told The Grocer it was in support of an online tax.
In a statement Murrells said: 'There's not a week goes by when another household name either announces it's closing or markedly reducing its presence on the high street.

'There is clearly a reset occurring on the high street and as has always been the case, businesses need to evolve in line with their customers and their customers' needs.

'But there is a bigger picture here. Derelict and abandoned high streets doesn't only tell a tale of lost jobs and reduced economic activity in our town and city centres. It tells a tale of spaces that were once positively used to connect people physically with their town and each other.'

In March, Lewis warned hundreds of thousands of jobs would be lost unless the government acts to help the retail sector.

He told the British Chambers of Commerce conference in London of his "anger" that ministers failed to regard retail as "strategically important" to the economy.

Last week Tesco announced it was cutting 4,500 jobs across its store estate in a fresh round of changes, focused mainly on its 153 Metro stores.

However, Tesco's plans for an online tax has split retailers, with the BRC claiming it would hit the growth prospects of retailers themselves, with online being one of the key areas for expansion.

New PM Boris Johnson has called the tax disparity between bricks & mortar companies and online giants "deeply unfair".

In the run-up to his election as leader he said: "I think it's deeply unfair that high street businesses are paying tax through the nose… whereas the internet giants, the FANGs - Facebook, Amazon, Netflix and Google - are paying virtually nothing."