From pubs, restaurants and bars to gyms and cafés, many routes to market were cut off overnight when the UK lockdown was announced in March. Britain's small businesses were hit hard by this loss, especially those that don't yet have a presence in major grocers.
To counter this, SMEs have been ramping up online delivery, with some setting up web shops for the very first time. But another option for those wanting to expand their online reach is to become an Amazon marketplace seller. It's clearly a popular move – the online giant says it has welcomed more than 7,000 new sellers in the UK since the start of the year. But is it worthwhile? And how does it work? Here we break down the process from setup to fulfilment, and hear from some business owners who've done it themselves.
Choosing an account
Potential marketplace sellers begin by choosing which type of account suits their needs. They can choose a Basic Selling Plan, which has no setup fee but gives Amazon a 75p per-item fee on each unit sold. The Basic account is aimed at those who plan to sell fewer than 35 items per month, so would suit small businesses testing the water on the site.
The next step up is the Professional Plan, which has a subscription fee of £25 a month. This plan is more suited to growing businesses as there is no limit on the number of products you can sell. The Professional account also gives sellers access to a larger number of categories. There are upwards of 20 categories that don't require approval from Amazon, and certain categories that require approval for both Basic and Professional sellers: these include beer, wine & spirits and beauty. But there are also certain categories that are only available to Professional account holders, including grocery.
Both Basic and Professional plans are subject to additional costs such as referral fees – a percentage of the total sale price based on category. For example, the referral fee for beer, wine & spirits is 10%. However, these fees have been temporarily reduced on essential supplies during the pandemic.
Fulfilment
Businesses can choose to send out orders themselves. Like Megan Jones, founder of energy drink brand Xite, some sellers may plump for the Merchant Fulfilled option if they want "more control over quality and delivery".
Another option is Fulfilment by Amazon (FBA). This allows businesses to take advantage of Amazon's fulfilment network across the UK and internationally. It also offers a range of benefits such as wider customer reach and Prime delivery. Products will also earn the advantage of an FBA badge, which Amazon says is favoured by customers "due to the promise of superior delivery, customer service and returns". Businesses using FBA simply send their stock to Amazon, who will then deal with storage, delivery, customer service and returns. There is no charge to start using FBA, but picking, packaging and storage fees are charged per unit based on size and weight.
Q&A: what the sellers say
Two small business owners talk us through their experience setting up and selling on Amazon during the pandemic.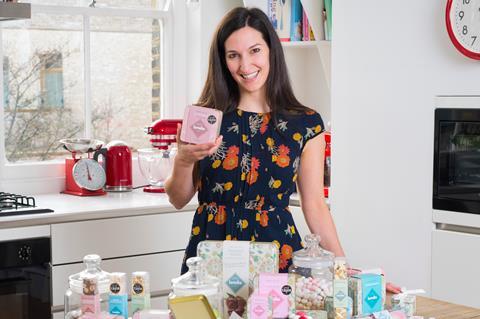 Lavinia Davolio, founder, Lavolio
Selling plan: Professional
Fulfilment: Fulfilment by Amazon with a Prime option
Why did you decide to start selling on Amazon? My business is now officially selling only on Amazon – all of our other channels has been affected by Covid-19. We used to have our physical shop, supply wholesale, weddings, and fulfil our own website.
"Once the lockdown started, and we had to close our physical store, also our wholesale customers had to close (no more orders), and I felt that it was not safe to have my team come into work, having to use public transport and having to go to the post office. Therefore I took the decision to allow customers to buy Lavolio only on Amazon marketplace, using FBA.
How did you find the process of setting up on Amazon? It does take time, and I have personally invested much time in perfecting my listings, but also in getting to know the system and making sure that my brand is protected. Lavolio has a brand page with our story and a video explaining the product, and my products have hundreds of positive reviews. These have been incredibly useful to entice a new client to try something like my confectionery without having tasted it before.
How do your sales compare to your usual online sales? I believe the pandemic is having two effects on our sales – one is that we are feeling the rally of people around small businesses, they want to help us, and we have been inundated with messages of support from our customers. Two is the fact that people during a lockdown are looking for affordable treats that feel really luxurious and my chocolate and confectionery really fit the bill.
My bestselling line is a tin of nutty and chocolatey confectionery called Nutty Forest which retails at £12.50. This year we sold three times what we have sold last year in the same period for Easter. Overall, on Amazon, we are more than doubling our revenues of last year.
Is this something you would continue with after the pandemic? Lavolio will hopefully be able to reopen our physical store in London once the lockdown is lifted, and reopen our own website. At the same time, we will be definitely continuing to use the Amazon marketplace as a platform to reach more customers and to sell internationally. The pandemic is likely to change customer behaviour in the longer term, and more people will continue to use the online channels that they are now using out of necessity. We see our future as a strong D2C brand selling mainly online.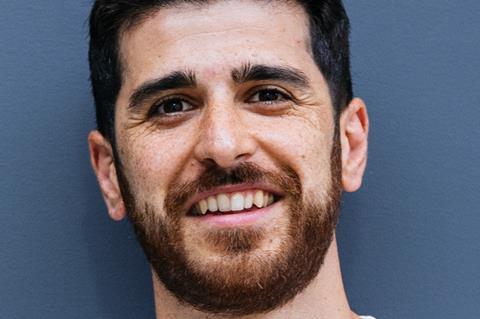 Al Shariat, director, Coconut Merchant
Selling plan: Professional
Fulfilment: Fulfilment by Amazon
When did you start selling via Amazon and why? When we started, back in late 2014, we wanted to find a way of getting to customers. The traditional route for F&B startups is to hit retailer buyers and also hit the streets. However we faced two initial challenges faced by other brands: limited resources, and that we needed to prove to buyers we had a brand following.
Amazon became an avenue to achieve this. We were able to get to customers, prove our following and our position against competitors. Within months we went from zero sales to number one in our category. This is something unique as there are no gatekeepers. It's an objectively clear platform and despite the size and budgets of our competition, we were outselling everyone and we could prove it. Online, we could be as large or bigger than F&B giants.
Why did you choose your selling plan and fulfilment method? We are on the Professional plan because it gives us access to the full suite of Amazon resources. We also use FBA as our main fulfilment method. This allows us to sell across all the European marketplaces using one inventory pool, have fast delivery which is a standard in the industry, and get more sales – our sales increased by 25% when we first switched, however this now creates a 400% uplift.
Let's remember, Amazon is also one of the world's best logistics companies – it's always good to make the most of this to leverage towards our own sales.
How did you find the process of setting up on Amazon? There is a stringent KYC process, which is understandable. We then mapped things out slowly as at the time there wasn't as much support. I have seen recently though that Amazon have a lot of account managers for brands that are new to the platform, to help them understand the selling process. This is very good as it would potentially save people months of slow slog figuring out the ropes.
How have your sales on Amazon been affected by the pandemic? Being in the Core Grocery category, our sales have picked up considerably as we are trading at four times our usual trading volumes. Having had the brand history on the platform and experience, we have been able to provide customers with a clean, consistent experience and have been working hard to maintain stock levels within the Amazon FCs. This has enabled us to provide strong support to our bricks & mortar and independent retail partners.
Would you recommend selling on Amazon to SMEs struggling during coronavirus? Yes – the future of retail is omnichannel, both distribution channels need to work hand in hand. The pandemic provides an opportunity to pivot, learn and grow. Due to general restrictions, customers are looking online and so brands should look to spaces like Amazon as a method of assisting their customers. We are much larger now, but if your resources are limited, you can leverage Amazon's logistical expertise, and the millions of users browsing their site each day to open up a new distribution channel.