With their usual routes to market affected by the UK lockdown, many small businesses are having to get creative with their online offer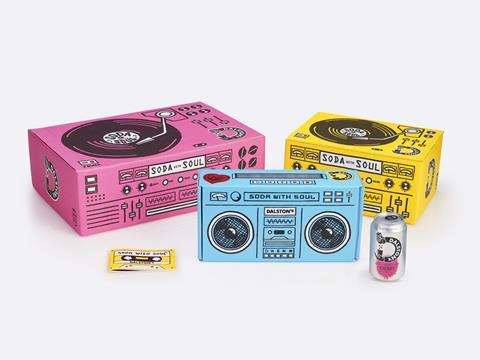 It may have lost foodservice and on-trade customers due to the lockdown, but Dalston's says the demand for non-alcoholic drinks is still strong. That's why the London brand has switched its focus to retail and ramped up its online presence. "We've had to change quickly to adapt and be able to reach consumers with our drinks in these challenging times," says co-founder Dan Broughton.
The brand switched on its DTC web shop at the end of March, offering cases of its canned soft drinks and G&Ts with a 25% discount. Orders will be delivered in the brand's new record player and boombox packaging, which it says reflects its 'soda with soul' mantra. "Adding fun and joy to our consumers' lives is very important to us, especially as families will be bouncing off the walls at home and needing tasty, healthier, refreshing treats from time to time," Broughton adds.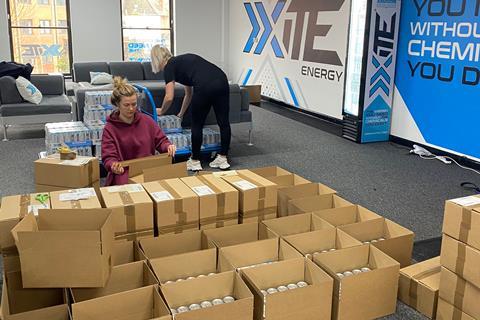 As an impulse brand, Xite says it "didn't push drink sales online" before the coronavirus hit. But when it was no longer able to deliver to stores and gyms and its sales "virtually fell to zero", it decided DTC was the way forward.
The brand revamped its existing website and used its mailing list to send out daily tips on keeping healthy at home. This helped it to drive initial sales and gain subscribers. Now it hopes to replace all of its retail sales with DTC by next month. To do so, it has a new agency-designed website ready to launch, alongside a proper DTC strategy and advertising to go with it. The brand is also set to launch on Amazon for the first time.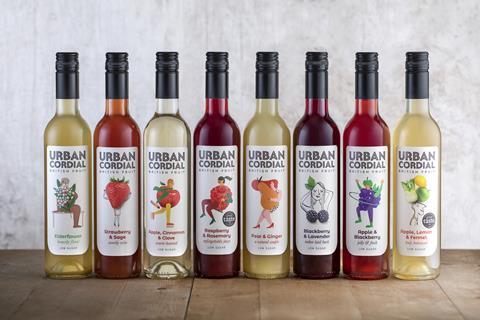 Launched in 2016, Urban Cordial has set up an online shop for the first time as a "direct response to the coronavirus". The London-based brand, which makes cordials from wonky and surplus fruit, is offering its full range on its site as individual bottles or bundles. Customers can benefit from free nationwide delivery for orders over £20, and get an extra bottle free when they spend £30.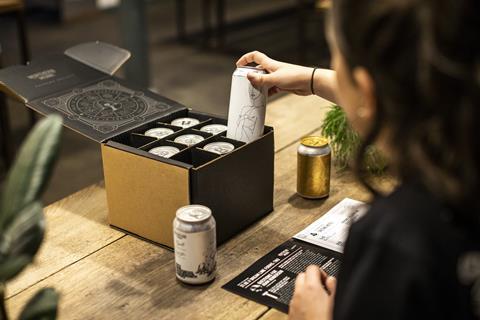 When pubs and bars were ordered to close in March, Northern Monk – which has two of its own venues and supplies many others – lost 60% of its business overnight. So it turned its attentions to scaling up its existing online store. "Despite the lockdown, we wanted to do whatever we could to continue to bring unique beer experiences to as many people as possible," says communications manager Eve Lindsay.
The brewer bolstered its online team from one to four people, including moving a manager into the online department from elsewhere in the business. It also added a new option to its Patrons Society subscription service. This now enables customers to receive a beer subscription box on a fortnightly basis, instead of just monthly. The brewer said the switch had been "more successful than we could have hoped", with orders up 1,000% on the same week in the previous month.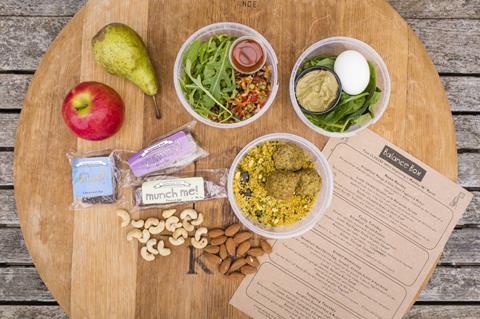 DTC meal services have reported unprecedented demand in recent weeks, and London's Balance Box is no exception. The service, which delivers healthy diet plan meals directly, experienced an 87% increase in sales on last year since the outbreak began. In order to cope with demand, the company altered its business model, halting production at its sister company, Pure Package, and moving over 50% of its staff. The other half have been put on furlough. The company chose to focus on Balance Box as its meals are "simpler to produce" than the more premium options on offer at Pure Package. "While Pure Package margins are better, we felt it more important to help as many people as possible to stay at home by giving them access to healthy, nutritionally balanced meals," says founder Jennifer Irvine.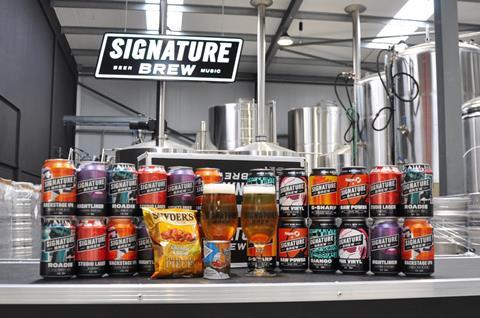 With Brits temporarily unable to visit their favourite boozers, Signature Brew has decided to bring the pub to them. The London brewer has launched its first-ever bundle, dubbed Pub in a Box, which contains a selection of eight, 16 or 24 beers, along with a branded glass, beer mat and bar snacks. In keeping with the brand's music theme, the boxes also feature a music quiz and Spotify playlists. Orders in London will be delivered by musicians who've had their gigs cancelled due to the outbreak, including The Skints frontman Josh Waters Rudge. Nationwide deliveries will be made by courier service. Signature Brew is also organising "a proper piss-up in a brewery" – featuring unlimited free beer tastings, street food and live music – to give customers "something to look forward to" once the lockdown is lifted. Tickets are being sold online for £30, with the proceeds going towards staff wages in the interim.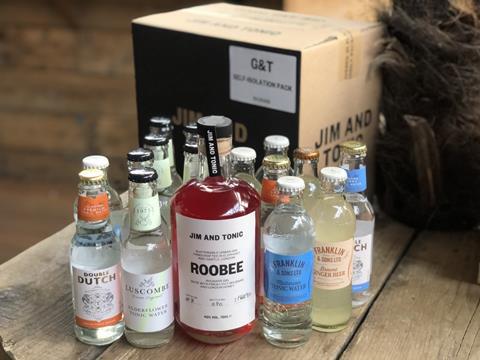 London-based independent distillery Jim & Tonic had to overhaul its business model when the lockdown was announced. The brand launched an online shop for the first time and began selling self-isolation survival boxes, using existing stock from its bars at Mercato Metropolitano's Elephant & Castle and Mayfair sites. The boxes contain a bottle of handcrafted gin – in either Rhubarb, Mediterranean or Kraft Hopped variants – and a selection of 15 premium tonics. Distillery staff are delivering the boxes to customers in London zones one to three, while nationwide orders are being fulfilled by courier service.