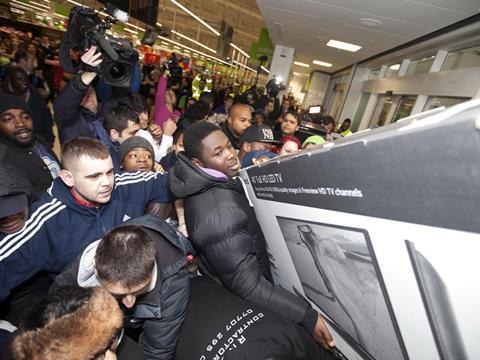 Retailer promotional activity will return to Black Friday levels in the final week before Christmas, according to PwC research.

Some 79% of online retailers and 74% of high street stores offered some kind of sale or promotion on the Black Friday weekend of 23-25 November, figures that dropped to 72% and 36% respectively in the first week of December.

But promotional activity is starting to increase again and will match Black Friday levels this week, according to PwC. Last year saw 70% of online and high street retailers offering sales or promotions in the final week before Christmas.

More high street restored normal prices after Black Friday this year than last in order to preserve profit margins, according to the research. Half of stores did so this year compared with 40% in 2017.
"Retailers are increasingly returning to full price after Black Friday, suggesting they are getting a better handle of managing the promotion cycle in late November in order to preserve profit margins in the critical run-up to Christmas," said Lisa Hooker, PwC's consumer markets leader.

"We've also seen many multichannel retailers reserve discounts for online shoppers so as to keep their physical stores at full price.

"As we enter the second half of December, discounting is already starting to pick up, with many retailers keen to clear seasonal stock before the end of the year. With Christmas Day falling on a Tuesday this year, that leaves consumers with a full weekend to do their last-minute shopping, so there may well be festive bargains for anyone holding off their shopping until then.

"Meanwhile, high street retailers will be hoping for sunny weather and a welcome footfall boost after the lacklustre autumn."