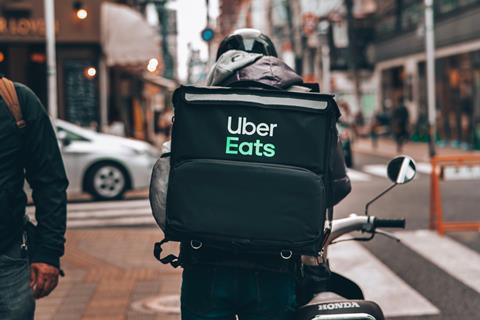 Uber Eats is offering to deliver 'emergency turkeys' to Londoners whose Christmas plans have been disrupted by latest restrictions on movement.
The move is aimed at the millions of people who have been forced to cancel plans to visit family and friends by the announcement on Saturday of new tier 4 restrictions in the capital.
From 22-24 December, customers in London will be able to order a whole turkey for £20 or a turkey crown for £10. However, Uber Eats is warning people to act fast before stocks run out.
The turkeys will be delivered frozen in thermal bags, along with fresh seasonal vegetables and a stuffing mix.
"Christmas is somewhat different this year, especially for those who suddenly find themselves in tier 4 without being able to see friends and family," said Uber Eats UK general manager Toussaint Wattinne.
"It may be far from perfect this year, but being able to order an emergency turkey along with the trimmings will help people in tier 4 make the most of Christmas at an affordable price."
The turkeys are being supplied by Robin Collective and can be ordered using the Uber Eats app between midday and 6pm on 22, 23 and 24 December.
Meanwhile, Iceland still has delivery slots available ahead of Christmas, the frozen food chain's MD Richard Walker tweeted yesterday.
"Heads up - we have just made extra delivery slots free up until Christmas Eve, and still have some availability (everyone else has sold out)," he said.
Heads up - we have just made extra delivery slots free up until Christmas Eve, and still have some availability (everyone else has sold out).

— Richard Walker (@icelandrichard) December 20, 2020