As Veganuary declares a record number of sign-ups for 2021, it's only fitting that Aldi has announced its biggest drop of plant-based products to date. Here's our pick of the range
Vegan Pain Au Chocolat
£1.49/six-pack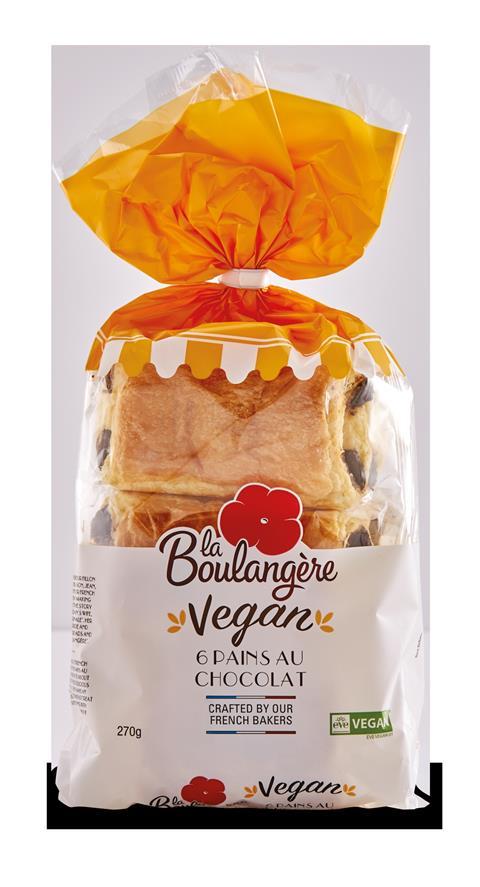 Breakfast options have been neglected in retailer own-label vegan ranges and Aldi plans to change that with a couple of key plant-based brekkie options. There's now a six-pack of dairy-free pains au chocolat made with vegan chocolate chips on the menu alongside two new coconut-based yoghurt flavours. Mango & Passionfruit and Stawberry Compote vegan yoghurts will be available in single-serve and big pot formats (rsp: 99p/140g and £1.99/350g).
Plant Menu Vegan Mayo
(99p/250g)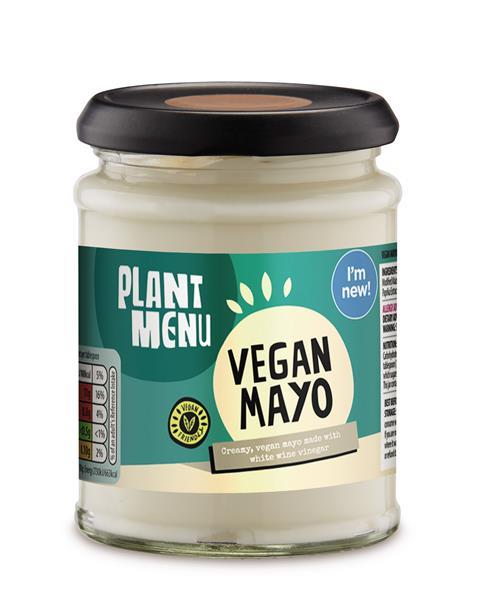 Vegan mayo has been a big battleground for brands and now Aldi is getting in on the action with two new flavours that promise to be just as creamy as the real thing. Original and spicy Peri Peri variants are landing in stores this Veganuary.
Specially Selected Vegan Bioche Burger Buns
99p/four-pack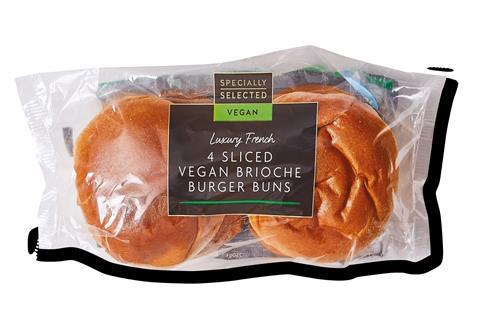 Perfect for building the ultimate plant-based burger, these brioche-style buns are made without egg or milk to allow those on a plant-based diet to take the barbecue classic to the next level too.
Plant Menu Veggie Dippers
£1.49/six-pack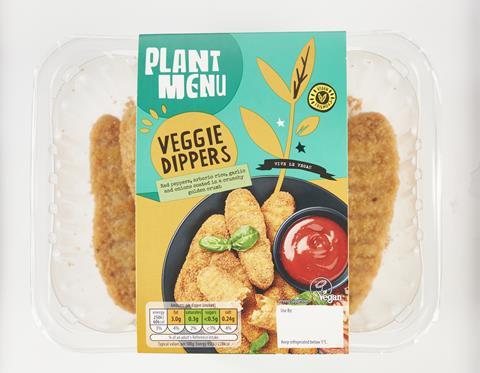 Aldi says these dippers are "perfect for a lunchtime snack". They're made with blend of peppers, arborio rice, garlic and onions, all coated with crunchy breadcrumbs. Other oven-ready comfort food classics getting a plant-based twist include Fishless Fingers (rsp: £1.99) and a No Chicken Kiev (rsp: £2.69) made with a chicken alternative and a garlic and parsley filling.
Vegan pastry rolls
99p/two-pack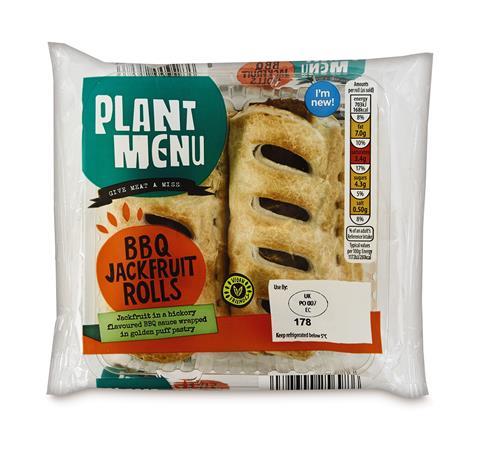 Move over Greggs, because Aldi has two new plant-based pastry options primed for the oven. The BBQ Jackfruit Roll is filled with shredded jackfruit in a hickory flavoured barbecue sauce and the Sheese and Onion Roll is filled with a melty mozzarella-style alternative.
Gianni's Vegan Ice Cream
£2.49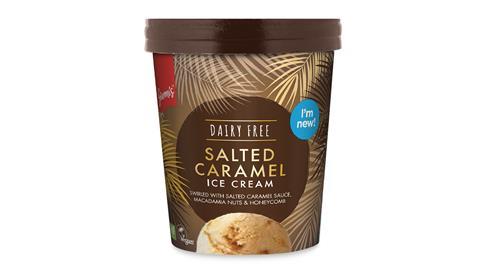 Not one, not two but three big pot vegan ice cream flavours are on the way to stores: Salted Caramel with Macadamia & Honeycomb, Chocolate Brownie and Crunchy Peanut Butter. They're joined in freezers by single-serve Vegan Chocsticks (£1.99/three-pack) in three flavours: Salted Caramel, Forest Fruits and Chocolate.
Collezione Oro Vegan Prosecco
£6.99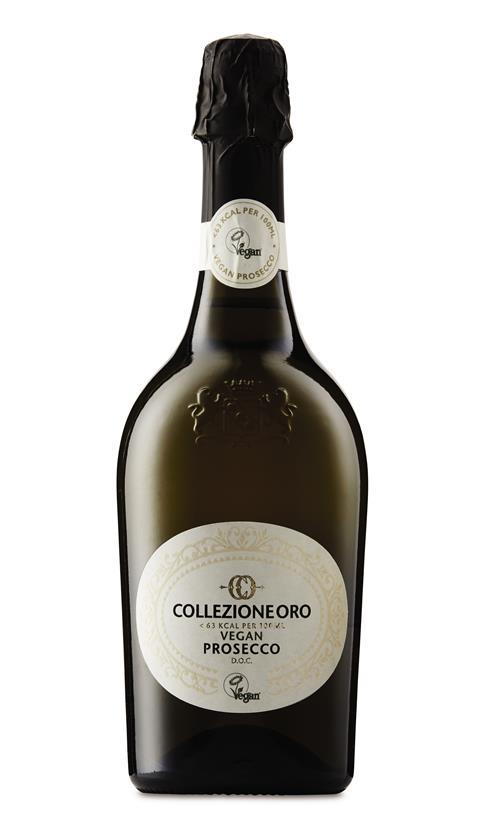 For those opting for Veganuary instead of Dry January, Aldi has sourced this "elegant and well-balanced" fizz, which is free from any animal products that are often used in traditional wine making.
The rest of the range
Power Bowls (£2.49)
Special Selected Parcels (£1.79)
Vegan Coleslaw (£0.85)
Vegan Sausages (£1.69)
Vegan Burgers (£1.29)
Vegan Pizza BBQ Pulled Jackfruit/ Spicy Cauliflower /Chicken arrabbiata) (£1.99)
Vegan Pies (£1.29)
Specially Selected Vegan Brioche Burger Buns (£0.99)
Plant Menu Melt in the Middle Pudding (£1.79)
Vegan Cookies (99p)
Plant Menu Vegan Cheese Tortilla Crisps (£0.85)
La Boulangere Vegan Choc Chip Brioche Roll (£1.49)
Plant Menu Vegan Meal Pots (£1.49)
Vegan Mince (£1.99)
Moser Roth Vegan Chocolate Bar (£1.49)
Plant Menu Vegan Salad Dressing (£1.19)
Plant Menu Vegan Ready Meals (£1.75)
Specially Selected No Beef Borguignon Pie (£1.69)
Plant Menu Vegan Vanilla Ice Cream (£1.99)
Plant Menu Veggie Sausages - Butternut, Basil & Tomato Sausages (£1.59)
The Deli Falafels - Beetroot / Spinach & Pinenut / Pumpkin & Sweet Chilli (£1.25)
Limited Edition Onion Bhaji with Sweet Potato & Cauliflower Wrap, (£1.99)
Limited Edition Korean Inspired BBQ Chick'n (£1.69)
Falafel & Houmous Wrap (£1.99)
Specially Selected Vegan Rainbow Pie (£1.69)