Morrisons is elevating the three-course meal this festive season, with decadent seafood starters, showstopping centrepieces and innovative free-from desserts all making an appearance
Morrisons has not yet provided rsps for its Christmas range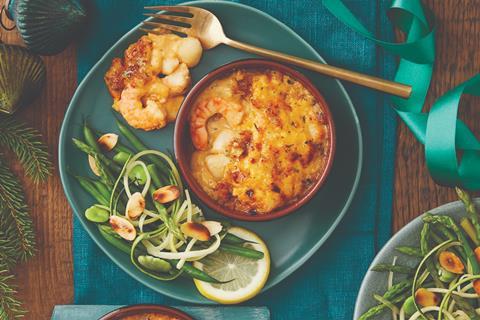 The Best Seafood Thermidors
From the juicy king prawns and scallops to the creamy white wine and brandy sauce, these seafood thermidors are nothing short of decadent. Served in individual ramekins and finished with a cheesy crumb topping.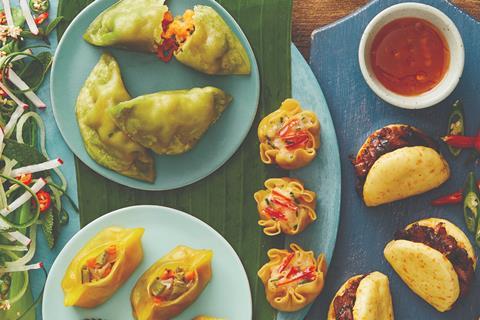 Dim Sum Selection
This colourful selection of hand-filled dim sum features some classic Asian delicacies: fluffy bao buns stuffed with char siu mushroom, dainty king prawn shumai, teriyaki jackfruit boats and gyoza with prawn and kimchi.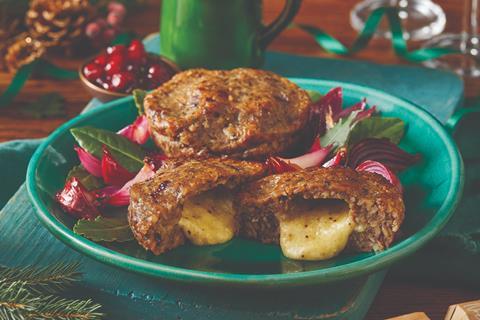 Four Cheese Melting Middle Nut Roast
This is not your run-of-the-mill nut roast. Inside a casing of nuts, cranberries, brown rice and mushrooms, vegetarian diners will find an oozing four-cheese centre made from brie, mozzarella, vintage cheddar and soft cheese.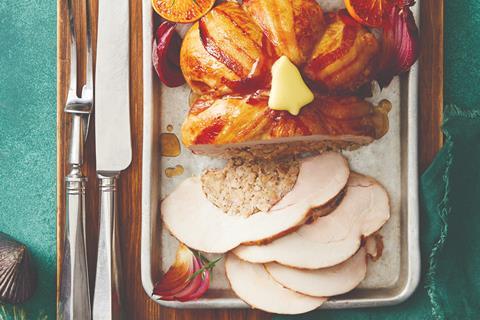 The Best British Turkey Cushion
Those searching for a hassle-free Christmas centrepiece should look no further than this turkey cushion. Serving six people, it comprises British turkey breast packed with pork & smoked bacon stuffing, wrapped in maple cured streaky bacon and topped with a sweet, sticky maple glaze.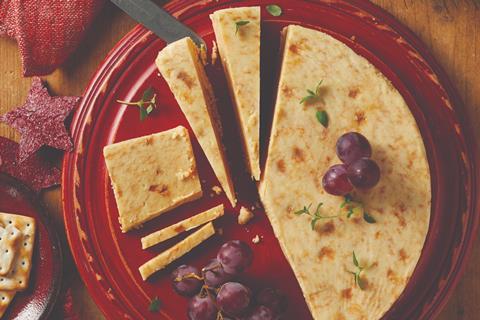 Wensleydale with Salted Caramel
A conversation-starting addition to any festive cheeseboard, this creamy, cumbly Wensleydale is laced with ribbons of sweet salted caramel.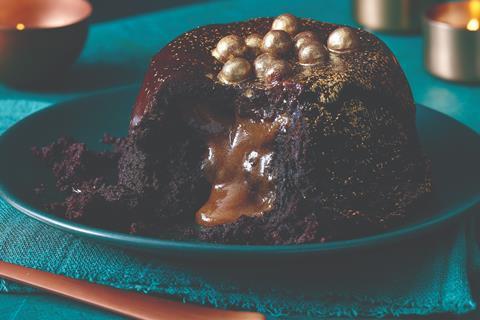 Chocolate Orange Melt in the Middle Pudding
Tapping into one of the year's most popular flavour trends, this chocolate orange sponge pudding will add some sparkle to consumers' dessert course. It features a rich Belgian chocolate and orange sponge, an oozing orange sauce centre and golden chocolate decorations, dusted with edible gold glitter.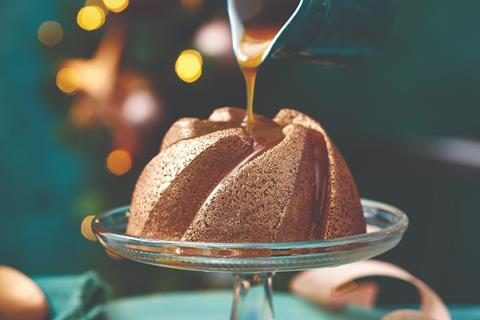 Free-From Gingerbread & Butterscotch Pudding
This light and lustrous gluten-free sponge is flavoured with ginger, hand-finished with stem ginger pieces and drizzled in butterscotch sauce.