Comfort food and winter warmers are high on the Tesco Veganuary menu, which says the new launches will allow people to "enjoy their favourite flavours while cutting out animal products". Here's our pick of the range split across two categories: meat alternatives and baked goods
New meat alternatives
Tesco Plant Chef Meat-Free Roasting Crown
£3.00/262g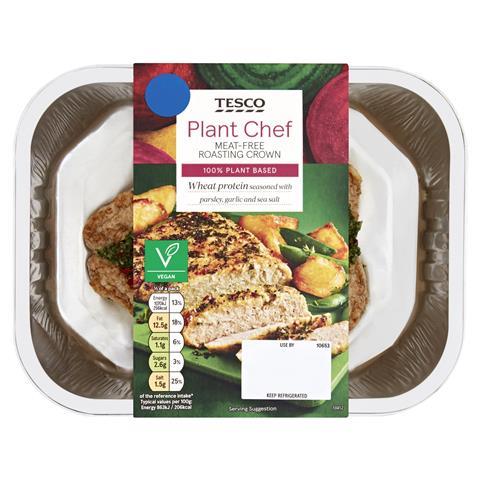 Launched on the back of its successful vegan Christmas roasts, this plant-based crown is an alternative to roast chicken. It's made with wheat protein and topped with a garlic and parsley oil.
Tesco Plant Chef Hunters BBQ Traybake
£3.00/450g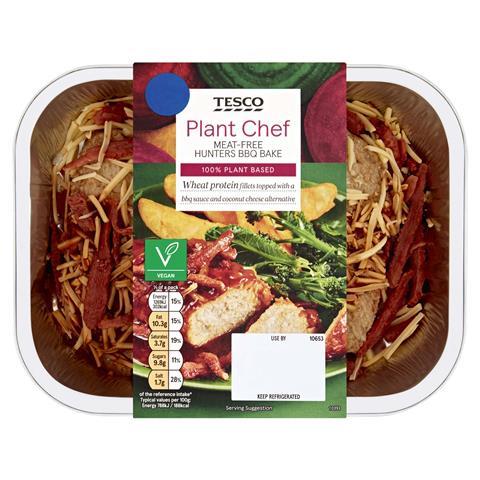 Missing the pub? Tesco is recreating this gastropub favourite with a vegan twist. The wheat protein fillets are smothered in BBQ sauce and topped with a coconut cheese alternative.
Tesco Plant Chef Meat-Free Mince
£2.50/400g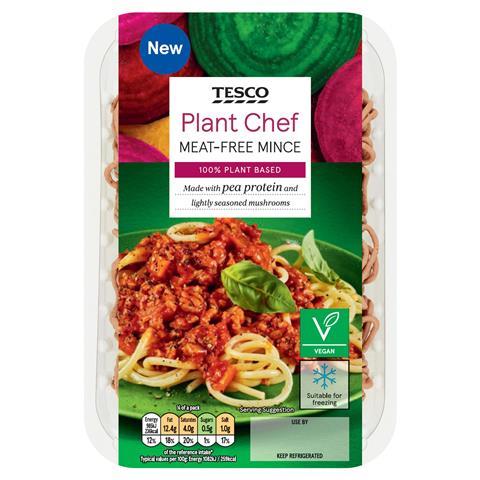 From chilli to bolognese, Tesco says this versatile alternative to mince is perfect for cooking up plant-based versions of classic mid-week dishes. It's made with pea protein and lightly seasoned mushrooms.
Tesco Plant Chef 10 Meat-Free Chipolatas
£2.20/350g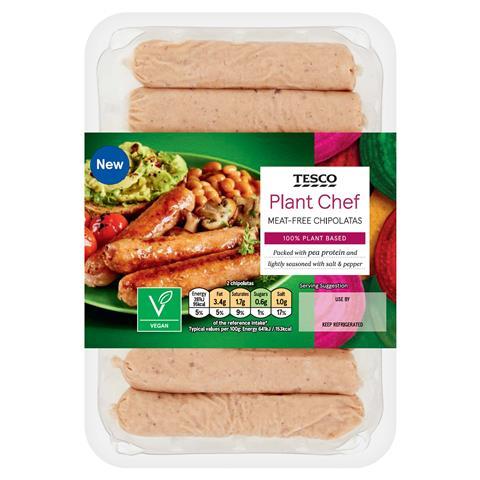 Tesco says these chipolatas are just as happy as a side to a vegan roast as they are nestled in a roll for breakfast. They're made with pea protein and lightly seasoned with salt and pepper.
New bakery products
Wicked Kitchen Really Wild Blueberry Muffins
£1.50/two-pack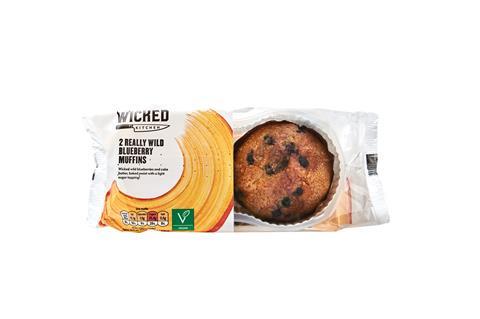 Two flavours of vegan muffin are joining the Wicked Kitchen range. Really Wild Blueberry is filled with whole wild blueberries and For the Love of Chocolate has a chocolate sponge base and a dairy-free chocolate crumble topping.
Wicked Kitchen Double Trouble Chocolate Cookies
£1.50/four-pack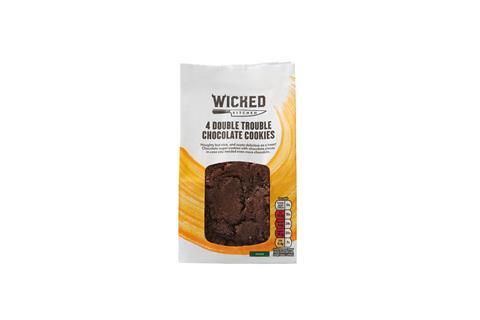 Two flavours of soft bakery cookies are also making their way to Tesco bakeries. Double Trouble Chocolate is packed with dark chocolate pieces and Oat Wheel Raisin has a semi-sweet oatmeal base and Chilean Flame raisins.
Wicked Kitchen Super Cinnamon Scrolls
£1.82/two-pack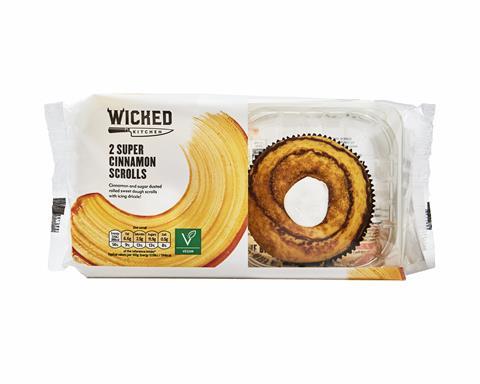 A cinnamon roll-doughnut mashup, these pastries are dusted with sugar and drizzled with icing.
Wicked Kitchen Jazzy Jam Doughnuts
£1/five-pack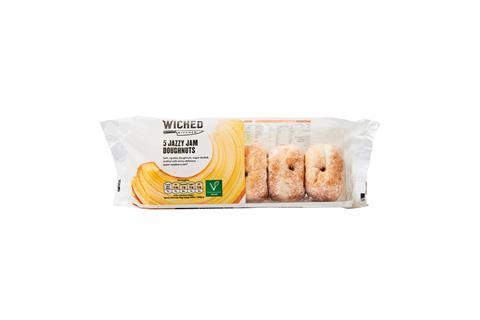 "Squishy and soft" just like the traditional jam doughnut, this plant-based take is filled with sticky apple and rasberry jam.