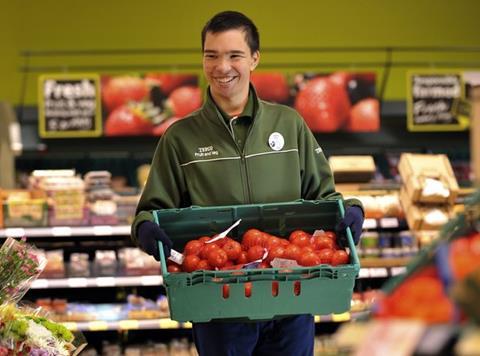 Tesco shop floor staff are to get a reduced bonus payout this year compared to last despite its first LFL profits in seven years.

The retailer has announced all staff defined as levels 1 and 2 who joined on or before 1 December 2016 will get at least a 3% bonus.

Last year the company paid out an exceptional 5% reward bonus for staff for helping achieve its turnaround targets, although Tesco stressed it had now moved to a new way of calculation.

The move comes after Tesco chief executive Dave Lewis expressed his determination to avoid inflationary cost pressures as Tesco faces up to more gains being made by its discounter rivals Aldi and Lidl.

However, Lewis stressed at yesterday's results that staff morale was improving, alongside improvements in service and availability in store.

In a Tesco survey, 65% of staff said that their job had become simpler in the past year, whilst Tesco also claimed to have achieved record levels of service and availability in store.

Lewis first revealed plans for a Turnaround Bonus in January 2015. The Colleague Bonus Plan under which the 3% will be paid rewards colleagues for the progress made together across three key internal targets: UK sales, UK profit, and Tesco's sales curve.

"As a result of the positive performance of the business, we're pleased to confirm we will be making an award to eligible colleagues in our UK retail business under the Colleague Bonus Plan for 2016/17. We'll be sharing more details with colleagues over the coming days. The minimum payout will be 3.0%," said a Tesco spokesman.