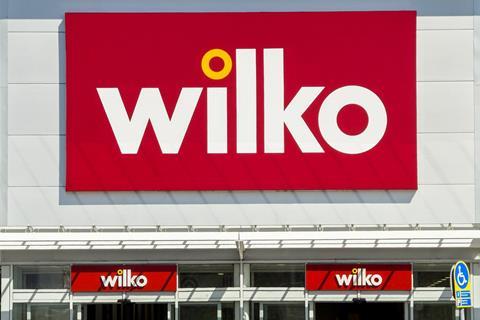 About 1,000 further Wilko redundancies are expected as a result of a decision by B&M not to retain staff in the 51 stores it agreed to buy earlier this week.
It follows 1,332 Wilko redundancies already confirmed, made up of 299 in two DCs, 17 in its digital operations department and 1,016 in 52 stores which are to close next week.
B&M has told GMB Union all Wilko jobs will be lost at the 51 stores it agreed to acquire on Tuesday. It has yet to confirm whether Wilko workers at the stores will be given any preferential treatment in applying for jobs at the same shops when they reopen under B&M.
B&M has also yet to disclose the locations of the stores in question.
GMB national officer Andy Prendergast said it was "baffling" that B&M had struck a deal for physical stores only, and called on the retailer to explain.
"The company really needs to be explain why they are unwilling to transfer in the able, experienced retail staff they will obviously need," he said.
"It looks like a cynical attempt to ditch liabilities and reinforces the view people are treated as the least important part of this process.
"Frankly, the workforce deserve better."
B&M did not provide a comment.
There may be an interval of some months between the stores closing and reopening again under B&M. The variety discounter said on Tuesday that an update on when it would open the 51 stores would come in its first-half results in November.
HMV owner Doug Putman is said to have been in talks with Wilko administrators PwC this week to buy 200 stores.
Wilko entered administration on 10 August, putting 400 stores and 12,500 jobs at risk, after failed attempts to find a buyer for the 93-year-old discounter. The retailer was in the midst of a turnaround plan aimed at cutting costs and growing online sales.
In the months leading to its collapse, it sold its Worksop distribution centre for £48m and secured a £40m two-year revolving credit facility from lender and Homebase owner Hilco UK. It had also hoped to launch a company voluntary arrangement, a restructuring process involving reduced rents for stores.
Lisa Wilkinson, granddaughter of Wilko founder James Kemsey Wilkinson and major shareholder of the retail chain, stepped aside as chair in January.
Wilko stores set to close next week
Closing on Tuesday 12 September
Acton
Aldershot
Barking
Bishop Auckland
Bletchley FF
Brownhills
Camberley
Cardiff Bay Retail Park
Falmouth
Harpurhey
Irvine
Liverpool Edge Lane
Llandudno
Lowestoft
Morley
Nelson
Port Talbot
Putney
Stafford
Tunbridge Wells
Wakefield
Weston-super-Mare
Westwood Cross
Winsford
Closing on Thursday 14 September
Ashford
Avonmeads
Banbury
Barrow-in-Furness
Basildon
Belle Vale
Burnley (Relocation)
Clydebank
Cortonwood
Dagenham
Dewsbury
Eccles
Folkestone
Great Yarmouth
Hammersmith
Huddersfield
Morriston
New Malden
North Shields
Queen Street Cardiff
Rhyl
Southampton West Quay
St Austell
Stockport
Truro
Uttoxeter
Walsall
Woking