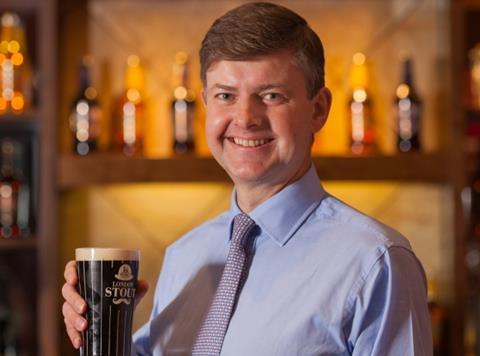 Charles Wells has promoted MD of brewing and brands Justin Phillimore to chief executive as the business reintegrates its brewing and pubs arms.
Phillimore, who has been with the business for 32 years since joining as a salesman, will succeed current CEO and chairman Paul Wells later this month. Wells will stand down from the executive role after 17 years, but continue as chairman.
Phillimore said he had valued Wells' "wise counsel and pragmatic approach" and would continue to draw on this.
"I'm excited about taking the chief executive role for our combined business operations and looking forward to working with the outstanding teams we have here," he added. "We have a well-developed strategy that includes driving our managed house operations in the UK and France, working with our partners to continue development of our excellent beer portfolio and providing a commitment to the highest quality service for our customers."
Paul Wells said he was delighted to hand over the chief executive role to Phillimore to "drive the next chapter of development of Charles Wells". "As chairman I will remain closely involved but also focus on new initiatives for our family companies," he added.
Meanwhile, Peter Wells, current MD of the business's UK pubs division, will become commercial director with responsibility for sales and marketing across both brewing and retail.
The changes, which will be made this month, are part of a major reintegration programme for Charles Wells' brewing and pubs businesses.
Five other members of the board will remain in position: finance director Anthony Fryer, France and HR director Andrea Holton, and non-executive directors Tony Mair, Paul Rawlinson and Bob Ivell.