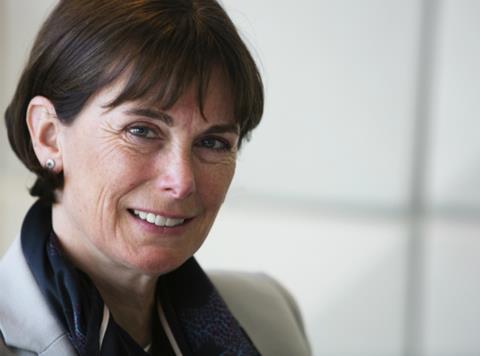 Food Standards Agency chair Heather Hancock will stand down from her role in October 2020, having been elected the new master of St John's College, Cambridge.
Hancock replaced Tim Bennett as chair of the regulator in April 2016, after being appointed deputy chair in September 2015.
A former managing partner at Deloitte, Hancock was previously CEO of the Millennium Commission and was reappointed as the FSA's figurehead in February for a further three-year term.
She has led the regulator through a series of high-profile food safety scandals, and most recently worked to deliver tighter rules on allergen labelling in the food-to-go channel, following calls for a 'Natasha's Law' in honour of teenager Natasha Ednan-Laperouse.
Hancock has also been at the heart of Brexit preparations at the agency, remarking earlier this year that the FSA's work on the issue had been "rigorous and effective so I feel confident that, whatever the outcome, people will continue to have food they can trust". She also secured additional funding for the National Food Crime Unit during her tenure.
"Heather is an outstanding FSA chair and, while sorry to see her leave," said FSA CEO Emily Miles. "I am delighted that we will continue to benefit from her leadership, clarity of thought and commitment to the values and mission of the FSA until October next year."
"'The FSA is a wonderful organisation to lead and I will be sorry to leave," said Hancock. "However, I'm not taking up my post until October next year and over the next 10 months I will continue to focus on the key issues facing the FSA. My priorities are to see through the Brexit transition, to drive forward our modernisation ambitions, and to embed food allergies and intolerances as a long-term priority."