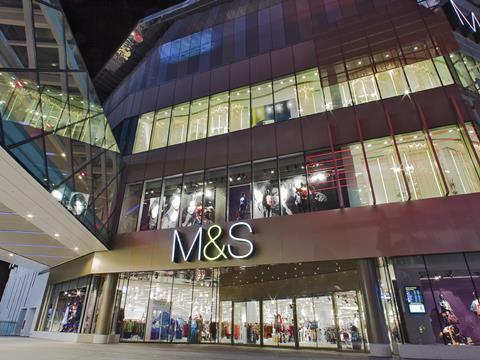 Beleaguered high-street bellwether Marks & Spencer has confirmed it is axing more than 500 head office staff as new CEO Steve Rowe struggles to turn around the business.
The proposals to make significant changes to its UK HQ structure follows a detailed review of the organisation and an analysis of its processes.
The retailer said in a statement to the stock exchange that the changes would not affect M&S store employees.
M&S plans to cull 525 staff at its London headquarters and also reduce the number of roles permanently based in central London by 400 across IT and logistics as part of a strategy to work "more simply and more efficiently".
"The net reduction would be achieved through a combination of fewer contractors, natural attrition and redundancies for M&S employees," M&S said.
If the proposals go ahead after a consultation period with affected staff, the move would lead to significant cost savings, the business added. However, M&S expects to take a £15m hit in redundancy payments and other costs related to the plan.
CEO Steve Rowe said: "M&S has to become a simpler and more effective organisation if we are to deliver our plans to recover and grow our business.
"It is never easy to propose changes that impact on our people, but I believe that the proposals outlined today are absolutely necessary and will help us build a different type of M&S - one that can take bolder, pacier decisions, be more profitable and ultimately better serve our customers.
"We remain committed to investing in store staffing and improving our customer experience and therefore our store colleagues are not affected by this proposal."
M&S has suffered from a long-running slump in its clothing and general merchandise division, which has partly been offset by the solid performance in its food halls. The review highlighted that M&S had become too complex and inefficient.