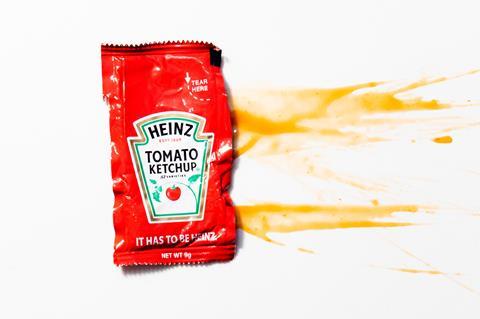 World business leaders, politicians and campaigners have called for urgent action from the government to tackle the billions of plastic sachets thrown away each year.
An open letter to the government has been signed by Iceland MD Richard Walker and Thornton's Budgens founder Andrew Thornton, along 46 other leaders, including 27 cross-party MPs.
The calls to reduce the use of plastic sachets come as the Environment Bill gets its second reading in parliament today.
New findings published today by global campaign organisation A Plastic Planet showed 855 billion sachets are used each year globally to package the likes of shampoo, ketchup, wipes, washing powder and face creams – enough to cover the entire surface of the Earth, it said.
Despite this, the Environment Bill introduced to parliament earlier this month fails to regulate sachets, which are also not covered by the EU Single-Use Plastics Directive that is set to outlaw a host of throwaway items by 2021.
The letter marks the launch of 'Sack the Sachet' – a global mission launched by A Plastic Planet.
"We have become slaves to the sachet," the letter said. "Unless urgent action is taken we are set to use one trillion of them by 2030. And almost all of these packets will be made of plastic.
"Ketchup, soy sauce and mustard; shampoo and moisturiser; towelettes and face wipes, washing powder and detergent – even milk is sold in a single-serve, single-use plastic sachet.
"Billions of plastic composite sachets each year are destined for landfill, incineration or, most likely, end up in our environment.
"Now more than ever before, it's time to sack the plastic sachet."
In an event at the National Liberal Club in Whitehall tonight, campaigners will call for governments to close the 'legal loophole' that means plastic sachets can be sold in vast quantities without any restrictions.
Speaking ahead of the launch of 'Sack the Sachet', A Plastic Planet co-founder Sian Sutherland added: "In recent years governments and business have gone all-out to enforce a ban on plastic straws, cotton buds and even bags.
"And yet the plastic sachet, the ultimate symbol of our grab-and-go, convenience-addicted lifestyle, has been virtually invisible to all. The result? Our earth is saturated with these uncollectable, unrecyclable, contaminated, valueless little packets.
"It's time to close the legal loophole."