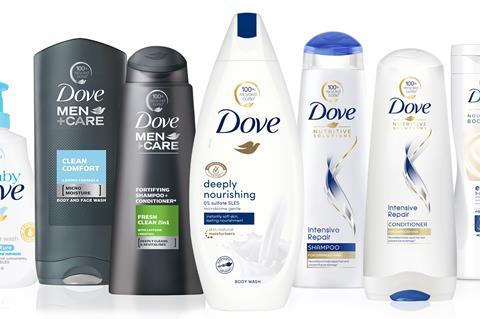 Unilever's Dove brand is to undertake a number of sustainability measures "to accelerate the global beauty industry's progress to address plastic waste".
Through a combination of alternative packaging materials, recycled plastic and investing in refill technology, Dove intended to drive "a movement to create a new value for plastics and reduce the volume of plastic it produces" it announced today (21 October).
From next year, single packs of Dove Beauty Bar will be plastic-free globally, while work is underway to replace the plastic outer-wrap of the soap's multipacks with a zero-plastic material.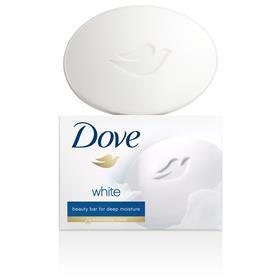 Dove will also roll out bottles made from 100% recycled plastic "where technically feasible" by the end of 2019 across Europe and North America. The new packs will appear in the brand's core range as well as its Men+Care and Baby Dove lineups.
The brand was working towards "solutions where recycled plastic is not currently technically feasible, including for caps and pumps" it said.
Dove also intends to make use of the technology behind Minim, Unilever's refillable stainless steel deodorant stick format. While a launch date was not yet confirmed and launch markets were still being decided, work was "well underway" said the brand – which expects to save enough virgin plastic per year to circle the Earth almost three times.
Dove currently had "more than 100 initiatives ongoing around the world dedicated to tackling plastic waste" said Unilever chief R&D officer Richard Slater. "But as one of the biggest beauty brands in the world, we have a responsibility to accelerate our progress even further.
"Today's announcements are an important step in our work to transform how we produce, use and dispose of plastic packaging," he added. "By making this move, we aim to drive the global recycling industry to collect more waste plastic and make more recycled plastic available for use."
Unilever is a founding member of the UK Plastics Pact, overseen by Wrap. Helen Bird, the campaign group's strategic engagement manager, said the Anglo-Dutch supplier continued "to work at pace on its commitment to eliminate unnecessary plastic, make plastic packaging recyclable, reusable or compostable and increase the use of recycled content – thereby reducing the need for new plastic production".
Wrap research showed "that while we are well accustomed to recycling items from the kitchen, there is often valuable plastic packaging missed from the bathroom" she added.
Dove's announcement comes after Unilever revealed plans earlier this month to slash its use of new plastics in half, eliminating more than 100,000 tonnes of packaging by 2025 – making the supplier "the first major global consumer goods company to commit to an absolute plastics reduction across its portfolio".