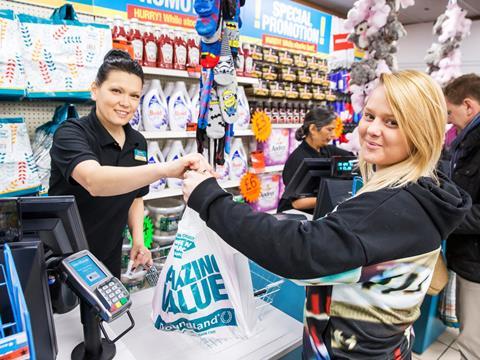 Poundland has upgraded its UK and Irish stores to accept contactless plastic card and Apple Pay mobile phone payments.
The upgrade of terminals in more than 900 stores, trading as Poundland in the UK and Dealz in the Republic of Ireland, reflects the huge uptake in demand for quicker and more efficient payments.
The discounter said more than a quarter of all card payment transactions made in its stores were now contactless.
Mike Gray, IT director, said the company continued to listen to its customers and invest in new solutions.
"We are delighted that so many of our customers have adopted contactless and are now benefiting from a faster checkout experience," he said.