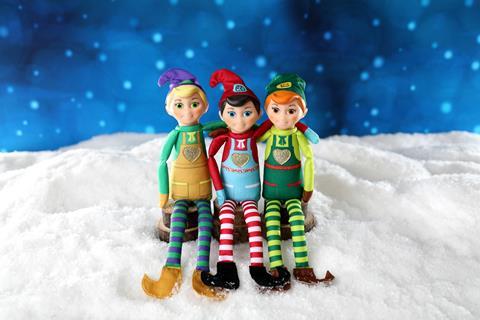 Poundland is retiring the 'naughty elf' star of x-rated Christmas ads that landed the chain in trouble with the watchdog.

This Christmas, Poundland is to sell a new 'family-friendly' elf range aimed at children, replacing the £1 naughty elf that featured in controversial Christmas campaigns of the past two years.

The new range is called Elf Mates and consists of 'playable' characters including a chef, toy maker and cobbler. It comes from creator of the kid-friendly Elf on a Shelf brand, Creatively Classic Activities and Books.

A spokeswoman for the company said Elf Mates would be the "only elf sold in Poundland" and would not feature in any repeat of the naughty elf Christmas campaign.

Poundland will sell a range of accessories to accompany the new elves, including a "storybook that tells the special story of Elf Mates and their mission from Santa Claus," the spokeswoman said.

Christa Pitts, founder and co-CEO of US-based CCA & B said: "Elf Mates are family friendly, promote kindness and good behaviour and are available at a great price point.
"We're very excited to bring this high-quality product line to consumers in the UK with Poundland as our official retail partner for 2019.

"We're bringing the 'nice' back to Christmas with Elf Mates, which is something we feel everyone could do with over the Christmas season, now more than ever!"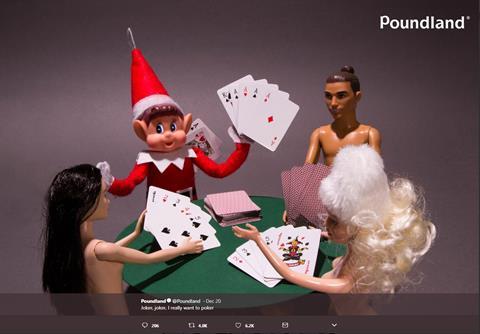 A Poundland spokesman said: "Christmas sass at Poundland comes in many forms, not just in the shape of an elf. Watch this space."

Poundland's 2017 naughty elf campaign, featuring the toy elf in sexually suggestive positions in Twitter posts, earned a slapdown from the Advertising Standards Authority.

The watchdog ruled the ads breached the advertising code because children would be able to see them and they were "likely to cause serious or widespread offence". Poundland was told they should not appear again in their existing form.

The naughty elf nevertheless returned for a second Christmas campaign last year, but with age restrictions added to the tweets and Facebook posts.