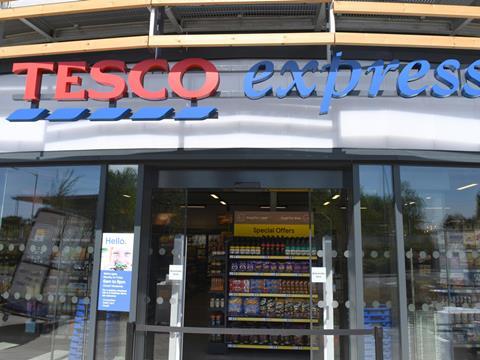 Tesco claimed a first Grocer 33 pricing since 22 September thanks to deals on a couple of unlikely 'hero' products.

With a £58.39 total, Tesco was 42p cheaper than second-placed Asda. Tesco offered the lowest price for 11 products, with eight of these exclusively cheapest.

Tesco beat rivals on the baking potatoes, garlic, McVitie's Digestive Thins and own-label quiche lorraine, but it was offers on the Iglü rapid relief mouth ulcer gel and the Frylight coconut cooking spray that helped it beat Asda this week.

A save £2 promotional price of £4 for the Iglü gel undercut Asda by £2, while it was 99p cheaper than its Walmart-owned rival for the Frylight thanks to a save 80p mechanic taking the price down to £1.50.

Asda ran Tesco close: it was cheapest for 12 lines, seven exclusively so.

Morrisons claimed third spot. Its £59.05 total was just 66p more expensive than Tesco and only 24p more than Asda. The Bradford-based retailer, which this week reported a 5.6% rise in third quarter like-for-like sales, also had more deals than any of its rivals.

Of the 33 items on our list, Morrisons had deals on 13, compared with 10 at Tesco, eight at Waitrose and six for both Asda and Sainsbury's.

The big four were particularly close this week. Just £1.43 separated Tesco from fourth-paced Sainsbury's.

Sainsbury's offered the cheapest price for nine items and was cheaper than any of its rivals for the Mr Muscle sink unblocker, the Paul Hollywood brownie mix and the Yeo Valley organic yoghurt.

Fifth-placed Waitrose was a little further off the pace. Its £65.07 total was £6.68 more expensive than Tesco. The upmarket retailer had just one exclusively cheapest product - the Warburtons Newburn Bakehouse crumpets.