SAP outlines how retailers and CPG companies can try to mitigate supply chain shortages ahead of peak Christmas trading, and how technology can help businesses be as prepared as possible.
A shortage of staff is an issue not every business leader in the UK saw coming. When the pandemic hit, it was thought the world needed to brace itself for the worst recession in a lifetime. Businesses and consumers alike imagined companies going bust, redundancies in the hundreds of thousands and alarming queues outside job centres – supply exceeding demand. What has actually transpired, has been quite the opposite. From farm to fork, we are seeing staffing shortages in the UK supply chain. With agriculture, manufacturing, fulfilment, restaurants and retail all struggling to fill vacant positions, demand has significantly exceeded supply.
Transportation and logistics, fuelled by labour shortages and stuttering cross-border supplies, have been seriously affected, causing ripples far and wide across commerce and consumers' daily lives. These shortages have been compounded by the twin shocks of Brexit and the global pandemic on the labour market – leading to an exodus of EU workers and isolation pings plaguing transportation companies – further amplified by HMRC's changes to IR35, seeing even more drivers leave the industry. This complex problem is going to take months, and perhaps even years, to resolve. For instance, 118,000 drivers in the UK need to take their HGV test over the next year to fill the backlog caused by the pandemic lockdown. According to Logistics Skills Network (LSN), only 15,547 professional drivers managed to pass their test during the months of turmoil in 2020, compared to a five-year average of 41,730.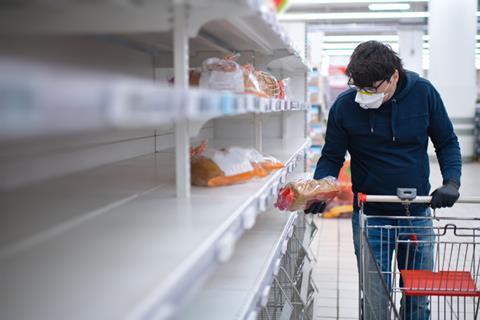 Headlines are screaming out that the UK supply chain is at breaking point with significant gaps seen on supermarket shelves and Nando's even running out of chicken. Co-operative Group boss Steve Murells said the supermarket shortages were the worst he'd ever seen and the grocer has begun reducing some ranges and retraining staff as lorry businesses try to tackle the industry-wide labour deficit which is now suggested to stand at 500,000.
It's looking more and more likely that this will impact Christmas and, without action, shoppers could be facing empty shelves during the crucial golden quarter. With Christmas all but cancelled last year, it is predicted this pent-up demand will cause an increase in consumer spend – Future PLC predicts 25% of consumers will increase their budgets this Christmas, with 55% planning to make Christmas 2021 the biggest celebration yet – something the food industry cannot afford to miss out on.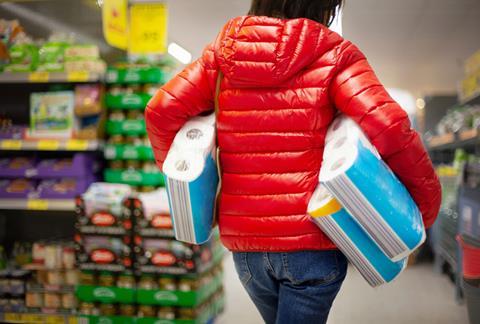 The last thing the industry needs is consumers to start panic-buying what little goods are on the supermarket shelves, which would exacerbate the situation even more, while the spectre of price inflation stalks us all, as we head into Christmas; this will also not go down well with shoppers who are clearly desperate for some holiday cheer.
What can the industry do?
This issue is so large and complex that it needs to be broken down into actionable areas, with a focus on technology to bolster any weak points in the supply chain. SAP has identified three areas of business for the grocery supply chain to focus on in the coming weeks, enabling businesses to be in the strongest position possible for a successful Q4.
1. People – finding, hiring and then retaining the best skills, swiftly and efficiently.
2. Transport & logistics – enabling transparency of end-to-end operations to ensure routes and pick-ups are optimised to prevent delays to delivery schedule.
3. Products – ensuring you have multiple options to source the right products, and they are put in the right place at the right time, ahead of peak shopping
Let's dive a little deeper into these three core areas.
1. People
With the UK supply chain in crisis, efficient recruitment and retention of skills is essential. Reports of lorry drivers receiving 40% increases in salary demonstrates the desperation of the situation. But throwing money at the problem isn't a straightforward solution as pay increases like this are simply unsustainable. From lorry drivers to store staff, it's important to think long-term and look at the labour pipeline by championing apprenticeships and looking at less 'usual' avenues, such as working with organisations to employ recently released offenders, homeless people and refugees.
If a business is still struggling to fill positions, SAP's Fieldglass tool can also help to source, engage, manage and pay an external workforce. Finding and hiring is particularly problematic right now, but solutions like Fieldglass can provide a multitude of staff sourcing options, turning a process that could take weeks into days – a critical efficiency. The solution manages everything, from costs and compliance to security and the quality of work, using its ecosystem of global talent and partners.
Once a business has done everything in its power to encourage as many people to join it as possible, while treating its existing staff well to retain that talent, the next step is to ensure its workforce management practices are agile enough to have the right staff available to move those crucial products to where they need to be – be that across the country or simply ready at the loading bay to receive products efficiently as they are driven to store.
2. Procurement and transport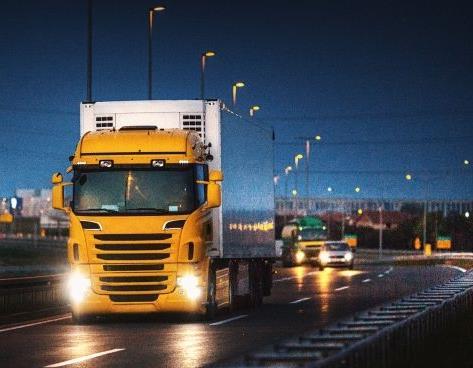 It has never been so important to ensure goods move swiftly from source to shelf. And in order to tackle increasingly complex supply chains, full transparency of end-to-end operations is essential. SAP can help retailers manage logistics transactions, necessary paperwork and delivery schedules through the Logistics Business Network, which provides a central entry point for inter-company collaboration. Meanwhile, additional tools such as SAP Transportation Management and SAP Extended Warehouse Management can help businesses manage both freight logistics as well as automate warehouse processes and improve space utilisation to free up valuable manpower to work elsewhere in the supply chain.
In addition, SAP's Ariba Business network is a collaboration platform that helps businesses find alternative supply sources in a transparent and cost-effective way, allowing them to manage vendor agreements and efficiently reach out to multiple suppliers to try and resolve product shortages.
By combining these tools retailers can quickly react to changing market conditions and manage compliance with multinational regulations by having visibility of the entire supply chain, enabling problem areas to be identified and fixed quicky and efficiently.
3. Products
With limited products getting through the supply chain right now, retailers need to act smart and identify slow-selling and low-margin products when faced with limited capacity, while ensuring hero products are available to capitalise on the peak shopping period. Tracking real margin and profitability across the value chain requires the use of advanced pricing and profitability tools. This is where SAP Intelligent Pricing, Paybacks & Chargebacks can help with dynamic price optimisation and margin and profitability tracking, while SAP Profitability and Performance Management provides actionable insights to help make smart decisions fast.
Let's not forget that real-time inventory visibility is also crucial, as well as a 360-degree view of your customers, so that the right product is moved from the right DC to the right store at the right price, available to delight customers when they are ready to buy – after all, there's no point sending a surplus of Christmas puddings to Brighton when you know those customers prefer Yule Log, for example. Virtual 'real-time' systems enable rapid sales and stock updates, so that the more accurately you can see demand, the better you can forecast, the better and swifter your decisions to move goods to the right place, in the right quantity and at the right price.
Christmas and beyond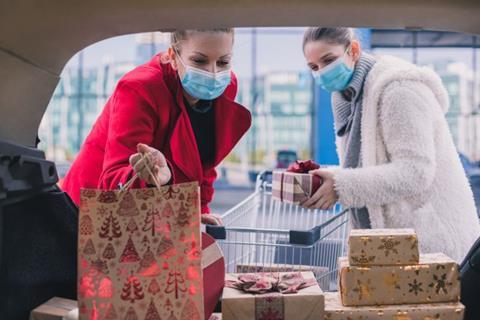 It's essential over the next few weeks that businesses take a long hard look at these areas and do everything possible to prepare for what is certainly going to be a rocky peak season. Beyond Christmas 2021, the industry needs to think about the long-term and ask if the food supply chain is strong enough to stand up to today's modern way of shopping. These dramatic peaks and troughs we are all experiencing, many of which are unprecedented, have no historical data to allow predictability in our current business models; this is all new for everyone.
From 24/7 demand, apps promising deliveries in minutes, a much-needed move towards sustainable consumption and changing food trends forcing more variety through the supply chain, customers have begun to use digital tools to suit their fast-paced lives, but the supply chain itself must also be armed with the agile and capable technology to serve customers and society in an increasingly unpredictable world.
If you would like more information about any of these solutions, please reach out to:
Fatih Kayadelen
Digital Supply Chain Account Director at SAP
fatih.kayadelen@sap.com
Shaid Latif
Industry Advisor Expert at SAP
shaid.latif@sap.com
Elif Kuralay
Senior Industry Advisor at SAP
elif.kuralay@sap.com
About SAP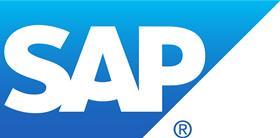 By 2025, companies that deliver through automation will lead the way. SAP solutions enable consumer products companies to be responsive and provide personal, secure, and simple shopping experiences. To find out more, visit our website.