Catch up on this webinar exploring why regenerative business is the future and practical steps you can take to achieve it.
Did you know sustainably marketed brands grow 7.1x faster than conventional products?
Did you know 62% of consumers are more likely to shop from brands contributing to the circular economy than those who aren't?

Regenerative business is the way forward.

In this webinar, which took place on 24th March at 11am, Maria Morais, consumer industries cloud director at SAP, shares the latest market insights, innovation case studies, and strategic tools to help you transform your business.
You can also, gain access to the latest whitepaper: 'Sustainable CPG: The complete guide to making your business regenerative.'

Meet the panel: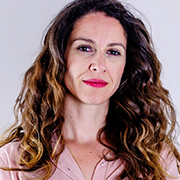 Maria Morais, consumer industries cloud director, SAP
Maria is an innovative leader who is passionate about sustainable business. She is a board advisor for circular economy and cloud digital acceleration programmes for Fortune 500 companies and established start-ups in impact tech.


By 2025, companies that deliver through automation will lead the way. SAP solutions enable consumer products companies to be responsive and provide personal, secure, and simple shopping experiences.
To find out more, please visit https://www.sap.com