In an increasingly competitive landscape, first-party personalised data at scale is the way forward for FMCG companies to address changes in consumer demand and stay ahead of the field, says SAP.
The FMCG-consumer relationship has changed
Today's FMCG reality surrounds a major concept: how to make consumer experiences a two-way street. Consumers are getting hyper-personalised, improved experiences from companies, which in return want consensual first-party and actionable data, to be used across the value chain.
Changing the business model to include direct-to-consumer (DTC) channels and improved value propositions to obtain such data is great, but it does not solve a main caveat: the currency of this relationship – consumer data at scale – is no longer easy to leverage into quick actionable consumer insights that meet the changing consumer outcome demand. Shifting the focus to the individual consumer will answer that and help increase retention to generate sustainable growth.
The challenge of data
Data complexity is increasing. New entrants are spurred by technology investments, and diminishing costs enable further growth opportunities and fuel disruptive competition across channels. As consumer relationships shift from transactional to relational, it is harder to break through the clutter of the thousands of ads and offerings consumers see each day1 to accurately forecast consumer sentiment and demand.
Massive third-party data at scale is costly and companies may still be less effective in analysing and tailoring precise experiences to an individual. Real-time insights based on real-time data are difficult to simplify, and scale across the value chain to properly engage consumers at the right 'moments of opportunity' in their journey is proving to be difficult. All this combined means turning consumer data into improved offerings, engagement and retention – i.e. quick time-to-value – is not straightforward.
To make matters even more challenging, today's consumers are far more selective in what data they share, with whom, and for which purpose. They are likely to share data which they think is necessary for the engagement; however, only 10% of consumers feel FMCG is a trustworthy industry for this2. In addition, data privacy and GDPR regulation are rapidly evolving. For example, since its recent operating system update, Apple offers users the ability to intentionally block third-party cookies on their iPhone. Other web browsers are following suit, which forces companies to be much more stringent with consumer data, transparent with how they use it, and innovative in how they collect it.
These themes are causing marketers to be increasingly concerned about loss of revenue and monetisation due to such changes3. FMCG leaders must define clear goals: focus on individual consumers; find new, innovative ways to keep consumers in close proximity and at the centre of the engagement; target first-party owned consumer data, of high quality and actionable, which can be shared across the organisation in real-time to simplify data-driven decision-making; use those insights throughout the value chain to address changes in consumer demand or sentiment; and get ahead of industry disruptions and competition.
What's in it for consumers? Great experiences, outcomes and quick value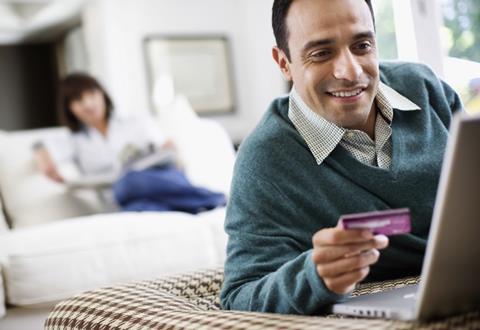 FMCG leaders must realise that 50% of millennials are willing to share personal data in exchange for better experiences and personalised offerings4 - in other words, mobile-first, hyper-personalised, automated, seamless experience across channels in exchange for their data.
Smart consumers realise that, by sharing it, they are getting better and quicker offerings. It saves them time. The proximity and consumer-centricity experiences are what they are after, and what differentiates their preferred brand from others, because consumers constantly raise expectations from brands they engage with5. It is at the core of consumer retention and stickiness.
What's in it for FMCG companies? Quality, actionable & first-party data at scale
Social commerce is an increasing approach and is expected to rise up to $1.6 trillion by 2025 globally6. Consumers are spending more online, reading reviews and staying away from negative experiences as a community. Harnessing such trends with word-of-mouth, affiliate and influencer marketing yields better trustworthiness and relevance for consumers – and has been coined 'referral engineering'. Data-driven referral programmes, which use optimisation and A/B testing, have the potential to create a new, more accurate, marketing channel, which boosts other channels as well.
A different approach is 'Quiz-commerce'. Polls, trivia, and other gamified content in e-commerce have a double effect: consumers are more likely to complete interactive quizzes, which yields a greater number of data points and lead potential. Such innovative approaches differentiate and engage consumers to share their first-party data. They are making consumers co-owners of their data, and by proxy, of the product, because they realise that sharing actually helps them get better, accurate offerings.
Other new solutions include managing the consumer experience and journey. Tools measuring interactions across channels, consumer sentiment and loyalty, and automating actions to be taken, are all next-generation solutions to capture the voice and satisfaction of consumers, as well as optimising acquisition costs and the cost to serve. Data from these interactions are pure 'owned data'. The dependency on search engines and third-party data is replaced with quality, actionable, owned data at scale.
Technology and innovation at the core of FMCG quick time-to-value
Because of the increasing complexity of the industry, in which an outcome is becoming more important than buying, 'moments of opportunity' across the journey matter. Forty percent of FMCG companies prioritise consumer insights and engagement7 because they realise accelerating the engagement, agility and flexibility allows better responses and decisions to consumer needs, as those precise moments are happening. The importance of technology, software and platforms in this context is increasingly crucial to meet, monitor and act proactively along the journeys.
Automated omnichannel engagement platforms, channel-agnostic personalisation, open architecture and no-code, low-code solutions provide intelligent ways to engage and create experiences, manage and interpret data in an easier fashion than ever before. Real-time actionable data across the value chain provides agility and quick decision-making, and facilitates partnering beyond the walls of the organisation – for example, FMCG-retailer data pools for improved forecasting. In other words, a holistic understanding of consumer engagements from pre-sales throughout post-sales and services using advanced tools, plays an important role in deriving value from consumer data, and utilising it effectively to reduce time-to-value and customer lifetime value (CLTV).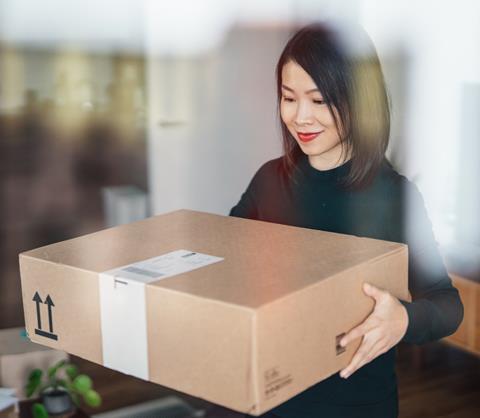 For example, the Chinese ultra-fast fashion DTC unicorn Shein uses data collected on its platform to analyse trends. It immediately sends designs to its manufacturers, which use Shein's real-time supply chain systems; hence, more than 2,800 new styles are added each week8. Clothes are sent directly to consumers, effectively cutting out brands and retailers. Only popular designs – with popularity determined through consumer data analysis – are produced in large batches, meaning most products on the platform are in fact selected by Shein's consumers. The impressive results are a design-to-production turnaround time of as little as 10 days in some cases. In comparison, other fast fashion giants may have an average turnaround time of five weeks.
What to do next?
FMCG leaders must realise that sustainable growth is now a function of consumer experience and outcome value, which are driven from highly personalised data. Competition is across channels, against disruptive new business models, which leverage such data. FMCG companies must get closer to consumers, acquire actionable first-party data, and quickly decipher it. They must implement insights across various parts of their value chains, to hyper-personalise offerings and experiences, improve consumer relationships with – and trust in – the brand even more. In turn, this will further accelerate consumer engagements, retention and, subsequently, sustainable revenue, in a perpetual cycle.
FMCG leaders, therefore, must focus on three main areas which make consumers co-owners of their data and product:
1. Firstly, think in terms of experiences and outcomes that increase the individual consumer perceived value and stickiness, and translate that into consumer data.
2. Secondly, focus on the main challenge of turning this first-party data into actionable decisions across the value chain.
3. Lastly, bear in mind that new technologies, platforms and solutions exist to enable real-time data-driven insights across business processes and innovation cycles. These technologies also offer an ecosystem view of data collection and partnerships, beyond the walls of the organisation.
About the author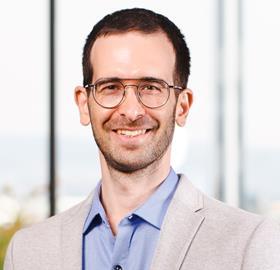 Guil Ezovi is an industry value advisor at SAP, supporting go-to-market strategy for consumer products in the UK&I business unit. As a value advisor he provides industry-specific, value-based roadmap, depicting why customers should invest with SAP. Guil has over six years' experience in life-sciences, working with internal and external executives, advising on process improvement and quality systems. Guil earned his MBA from ESADE Business School in Barcelona.
Sources
1 Finding Brand Success In The Digital World (forbes.com)
2 Consumer data protection and privacy | McKinsey
3 UK marketers expect 10-25% revenue drop from cookie deprecation (marketingtechnews.net)
4 Has lockdown made consumers more open to privacy? | EY Canada
5 Preparing for tomorrow's consumers today: The future of consumer markets (pwc.com)
6 Social commerce revenue forecast 2020-2028 | Statista
7 Where Is the CG Industry Headed as 2021 Draws to a Close? | Consumer Goods Technology
8 Shein: How Mysterious Chinese Store Became Online Fashion Giant in US (businessinsider.com)


By 2025, companies that deliver through automation will lead the way. SAP solutions enable consumer products companies to be responsive and provide personal, secure, and simple shopping experiences.
To find out more, please visit https://www.sap.com