During the Covid-19 pandemic consumers fundamentally shifted the way they spent their time and money, but what comes next for local convenience retailing?
With many shopper trends that emerged from the Covid-19 pandemic here to stay, such as a stronger desire to shop local and consolidating tasks to minimise shopping trips, consumers' expectations of 'convenience' have changed.
The emphasis placed on 'convenience' has prompted retailers to extend their 'multiservice' in-store shopping experiences to further streamline the customer journey, giving consumers quicker and easier access to a variety of products and services, all under one roof.
As the role of retail evolves, retailers have an important opportunity to define the future of convenience shopping. To support retailers in doing this, Post Office is enhancing its in-store propositions, giving customers more reasons to visit their stores.
Post Office's journey to a modern franchise
Research shows that visits to Post Offices help to drive another 400 million visitors to other shops, restaurants and local businesses, equating to an estimated £1.1bn in additional revenue for high street businesses.
With more than 11,500 branches, Post Office has the biggest retail network in the UK, with more branches than all banks and building societies combined.
While a small number of Post Offices (3%) are owned and operated by Post Office itself, the majority (97%) are made up of an extensive network of independent Postmasters, as well as over 45 Strategic Retail Partners including Spar, McColl's, WHSmith, Co-op, Tesco and One Stop.
Evolving at pace in line with the retail market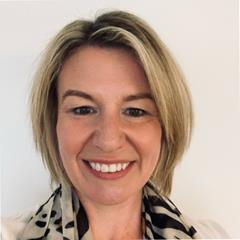 Katie Secretan, strategic partnerships director at Post Office explains: "With Post Office being voted by the public as one of the most valuable services in convenience stores (ACS Local Shop Report 2021), we have an important duty to ensure Post Offices continue to evolve to meet customers' needs both now and in the future."
As part of this, Post Office has been working to:
1. Modernise its network in response to the evolving market through innovating and introducing new services - for example, partnering with Amazon and DPD to expand its click and collect services.
2. Forge new and innovative partnerships for the future to stay relevant to customer preferences and ensure Post Office's products and services are more accessible to customers than ever before.
3. Reinvigorate how it works with retail partners by deepening its engagement to better understand retailers' needs and help them to further grow their businesses.
Connecting communities with the products and services they need
Being the world's largest food retail chain, Spar plays a big part in local convenience, connecting local communities with the products and services they need. With over 2,500 stores across the UK alone, over 10% of UK Spar stores contain a Post Office, allowing customers access to additional essential services across postal, banking and travel.
Spar partners say Post Office helps them to drive convenience shopping and give customers more reasons to visit their stores. Dean Mason, company-owned stores director at Appleby Westward Group, explains: "Having the Post Office logo on the fascia certainly adds to the offer we can provide to the local communities we serve.
"There's clear evidence on the ground that having a Post Office increases footfall and basket spend within our food retail estate, as well as in a number of instances, given us a clear point of difference over our competitor set."
He adds: "Customers having a Post Office in their local store, in the heart of their community, means they can gain access to key services such as banking, passport and DVLA applications, travel services and home shopping returns (to name just a few), outside of traditional Post Office trading hours - everything that epitomises convenience retailing."

Essential part of the community
More than one-third of consumers in the UK say a 'sense of community' is a top motivator to visit local shops (Shopify, 2022). Matt Teague, retail managing director at Blakemore Retail, says he see Post Office as a natural fit within Blakemore's proposition, and that for many of its rural stores, they are an essential part of the community, acting as a "social lifeline to customers".
He adds that the recent acceleration of bank closures has "enhanced Post Office's standing within the community for banking services, and its branches are now vital for both personal and business alike. In addition, the recent roll-out of DPD's 'click and collect' service further demonstrates Post Office's desire to win new business."
Enhancing the customer experience
Mark McCammond, retail director at Henderson Retail agrees: "We are a local retail chain, supporting a host of local artisanal suppliers and employing local people. We view Post Office as an essential community service and believe that having it part of our store proposition enhances the customer experience and further cements a one-stop local shopping mission.
"Through its partnerships, supported by joint investment, Post Office continues to thrive in our communities, whilst many other high street banking services have been closing. This highlights the need for Government to recognise the strategic importance of Post Office and the requirement for further investment in both network and services to secure its future.
"In recent years, Post Office has gone through a major transformation and the senior management team have developed a strategy to deal with the operational challenges that remain. In turn, we remain committed to working with them, to make this a viable franchise, for operators and customers, in the long term."
To find out more about franchising opportunities with Post Office, visit https://runapostoffice.co.uk/