In a fast-developing delivery landscape, as consumers' habits change, and expectations grow, hear how Post Office is joining forces with other major retailers and carriers to transform the UK parcel delivery and collection market.
Sending and returning parcels is as important as ever for both customers and businesses alike. As the overall parcels market continues to grow, driven by the rapid rise of online shopping, total parcel volumes across the UK continue to increase, with last year seeing a total of 4.2 billion parcels being sent.
However, in an ever-evolving delivery landscape, heightened competition across the UK parcels market can be seen, with multiple parcel operators competing for the same customers.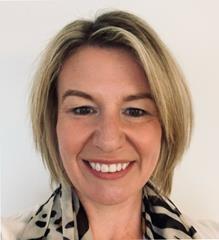 In an exclusive interview, Katie Secretan, strategic partnerships director at Post Office (left), discusses the trends in the market and reveals how Post Office is working closely with major retailers including the likes of WHSmith, Spar, Co-op, McColl's, Tesco and One Stop, as well as additional carriers such as DPD and Amazon, to help transform the sector.
With over 20 years' experience leading commercial businesses, Secretan joined Post Office back in November 2020 to step-change the way Post Office works with its strategic retail partners. "As the UK parcels market continues to evolve, driven by changing consumer needs and preferences, here at Post Office we are enhancing our offering by providing new and innovative services, forging new commercial partnerships and evolving how we work with over 40 major retailers to give customers more ways to access such essential services and ensure we continue to lead the way in this competitive market," she says.
What trends are Post Office seeing in the UK parcel delivery space?
● The rapid evolution of e-commerce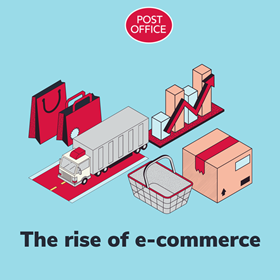 "As consumers become more comfortable with online shopping, and retailers improve their online offerings and technical capabilities, e-commerce has grown exponentially – even more so in the context of the pandemic which has changed the behaviour of many consumers for the long term," says Secretan. "Internet sales now account for a massive 27.9% of total UK retail sales1, showing the huge opportunity there is in the growing B2C e-commerce market, with many customers willing to pay extra for the fast delivery of their purchases."
● Increase of online sellers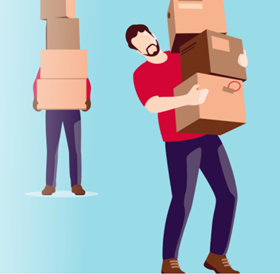 "Low barriers to entry for online retailers mean the emergence of many new small businesses and online marketplace sellers, which are making use of Post Office's parcel services to fulfil their orders," she explains. "Similarly, the Covid-19 pandemic saw thousands of marketplace sellers operating from home, relying on their local Post Office to get goods out to their customers."
Through its 'Drop & Go' service, Post Office is making bulk sending even simpler for these customers by giving frequent senders the opportunity to drop off their mail at a 'fast-drop counter' with no need to wait, scan, weigh or label.
● Heightened consumer expectations of 'convenience'
Consumer demand for more convenient delivery options is driving the need for innovation in the parcel delivery space and prompting the introduction of alternative delivery models. "Before the Covid-19 pandemic, the 'click and collect' market had been growing at 14% year-on-year2," reveals Secretan. "As normal working patterns return post-pandemic and fewer people are at home every day when their parcels are delivered, demand for click and collect is expected to rise once more."
Last year, Post Office secured two major contracts with DPD and Amazon to roll-out click and collect services across some branches. These new agreements meant the Post Office opened up its network to external carriers for the first time in its 360-year history, as previously it only had an agreement with Royal Mail Group for parcel collections at branches.
"With the rapid rise of online shopping, this new service is providing Post Office customers with a quick and convenient location for them to collect their purchases and is set to further take off in the months ahead," she adds.
What's next for Post Office?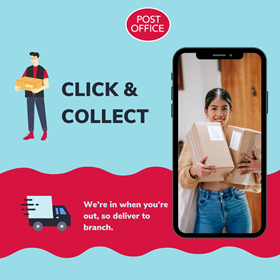 "As we continue to modernise and invest in our network of more than 11,500 branches, innovating in our mail and parcels business forms an important part of our future strategy," explains Secretan.
"Throughout this year, we look forward to working with DPD and Amazon to further roll out our click and collect services across more of our branches, with the aim of reaching 6,000 branches in this year alone, as well as developing new relationships with other major players in the e-commerce market to further grow the range of services we can offer customers.
"My team and I are committed to working even more closely with our strategic retail partners to make our products and services more accessible than ever before and, in turn, generate significant footfall for our retail partners as well as introduce new customers into their estates.
"We have some very exciting opportunities coming our way, not only in the parcel delivery space, but also across our wider portfolio of mails, banking, travel money, bill payments and government services – so, watch this space!"
Partner with Post Office
● To find out more about franchising opportunities with Post Office, visit https://runapostoffice.co.uk/
Source
1 Office for National Statistics, 2022
2 IMRG, 2020