Catch up on our webinar on how retailers are changing store layouts and product placements ahead of the HFSS restrictions coming this October – and what this means for shoppers, brands and sales.
The coming restrictions on HFSS products will rewrite the rules of store design, ranging and merchandising.
With unhealthy products to be banished from store entrances, checkouts and gondola ends, retailers are scrambling to find new homes for these products and put vacated space to optimal use. In the process, they are experimenting with radical new layouts and innovative approaches to product placement.
And the clock is ticking. While some aspects of the HFSS clampdown have been postponed, location-based restrictions are still set to go ahead this October.
So, what can we expect stores to look like post-HFSS? What are the dos and don'ts of effective store design in light of the new rules? And how will new layouts affect shopper behaviour, brand strategy and – ultimately – sales?
For the latest webinar in our #HFSSinDepth series, The Grocer Vision is bringing together a fantastic panel of retail and shopper experts to explore how HFSS will change the in-store environment.
Drawing on exclusive research and extensive in-store visits, our experts will explain how different retailers are approaching post-HFSS store design and spell out the implications for brand owners.
We'll discuss the rise of the 'power aisle' and the best strategies for signposting products post-HFSS, highlight lessons from HFSS trial stores and explore the opportunity to create a healthier retail environment through store design. Plus, you'll get the chance to put your HFSS questions to our experts.
Missed the webinar or want to watch it again? Click here to login or register

Meet the panel:
Sam Sudlow
Business Development Director, Premise Data
Sam Sudlow is a research veteran having worked in the industry for 20+ years. He began his career at IRI helping global brands improve their retail performance before moving into consumer and shopper research for a number of boutique Qual/Quant agencies. His area of expertise was bridging the gap between research and decision making to ensure research was an investment, not a cost. Before joining Premise to lead its Commercial business in the UK in April 2021, Sam was a board member at Brand View which, following a successful disruption of the price and promotion tracking industry, was acquired by Ascential in 2018. Sam holds a BA in Geography and Anthropology from the University of Wales and lives in the UK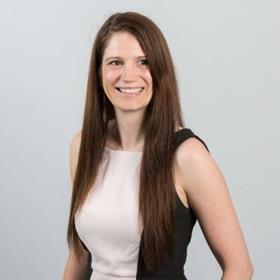 Jaime Silvester
Head of Retail at IRI, INTL
Jaime joined IRI in June 2017 leading the high growth area of Retail Collaboration Gateways and Loyalty Solutions before broadening her responsibilities to Head of Retail UK and joining the Executive Board in June 2019. Jaime is responsible for leading IRI's 'Growth Delivered' partnerships with their portfolio of retail partners in the UK. The retail team is at the forefront of innovation within IRI and is committed to uncover and illuminate growth opportunities for FMCG retail partners. Jaime leads her team to turn these insights into action utilising a broad suite of solutions from market tracking to customer insights, on-shelf availability and media personalisation. Jaime has over 20 years' experience within FMCG joining IRI from Nielsen where she held a number of senior leadership commercial roles sitting on the UK country management team. Jaime has a clear understanding of what it takes for retailers to grow their businesses through a customer focused lens and how to develop strong collaborative partnerships with their suppliers in a challenging and changing environment.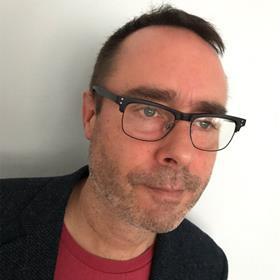 Bryan Roberts
Global Retail Lead, IGD
Bryan Roberts has been using data and insights to create better commercial outcomes and enhance shopper loyalty for more than 20 years. As Global Retail Lead at insight provider IGD, Bryan provides unrivalled insight and foresight across the global food and consumer goods industry, providing customers with a better understanding of how to unlock success and where our industry is going. Prior to IGD, Bryan has held director-level insight roles at tcc global, Kantar Retail and Planet Retail.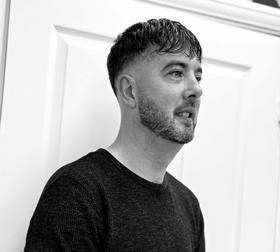 Neil Bellamy
Category team leader, General Mills
Neil Bellamy has over 15 years FMCG experience, starting at Heinz followed by time spent at Premier Foods and Mattel. Neil's background is predominantly in category management, while also having undertaken roles within sales and shopper marketing over this time. Neil is now in his tenth year at General Mills, and proud to be leading the UK Category Development team at a time of transformation for the industry. Developing and executing real-world, actionable insight is a huge passion point and his positive leadership through change will be key as the industry navigates the challenges and opportunities ahead.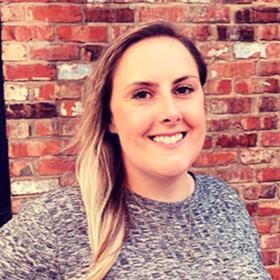 Jenna Thomas
Commercial Manager, External Regulatory Strategies – Brexit & HFSS, Co-op
Jenna's experience in the food industry spans both supplier side within FMCG and more recently the retail side, joining Coop's commercial function in 2015. Having supported numerous categories during this time, as well as leading on businesses development projects such as the introduction of the own brand self-serve coffee proposition 'Ever Ground', she now heads up the commercial team responsible for responding to legislative changes introduced as a result of Brexit and HFSS; ensuring the delivery of both customer centric and commercially sustainable business strategies. Jenna is committed to championing inclusion and diversity and is passionate about career coaching.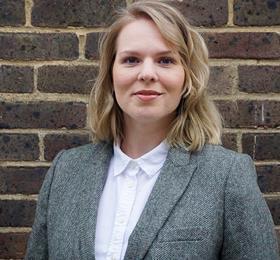 Julia Glotz
Writer and Editor - moderator
Julia is a writer, editor and consultant specialising in food and drink, with more than 15 years' experience working in trade media. She was on staff at The Grocer for nine years, including five years as managing editor.

Premise is an on-demand insights platform. Our technology mobilizes communities of global smartphone users to source actionable data in real-time, cost-effectively, and with the visibility needed. In more than 135 countries and 37 languages, we find Data for Every Decision™. To know more, visit www.premise.com