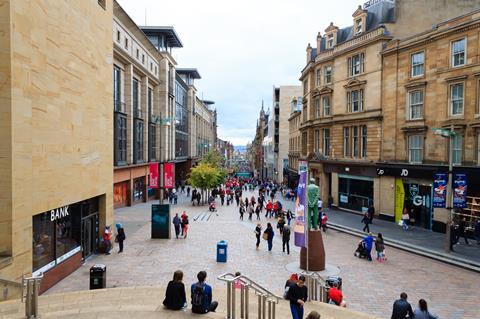 Industry leaders have reacted with outrage at reports the government is planning to delay a long-awaited overhaul of business rates.
The plans have been "kicked into the long grass" because Chancellor Rishi Sunak has been too busy to consider them due to the pandemic, according to government sources quoted in The Telegraph.
It means that instead of announcing significant reform in the Budget on 27 October as expected, only minor tweaks will be unveiled.
The government is expected to publish the final report on its 'fundamental review' of business rates as part of the Budget, having already pushed it back from the March Budget.
News only small changes are to be unveiled comes despite a string of recent letters to Sunak from industry leaders demanding an urgent reduction in the business rates burden to save more shops from closure.
"Delays would be a kick in the teeth to communities across the country who will see shops and jobs disappear," said BRC CEO Helen Dickinson.
"Without reform, four in five retailers say they are likely or certain to close stores. By standing by his party's manifesto commitment of cutting the rates burden, the Chancellor can avoid the unnecessary loss of shops and jobs and incentivise investment in all parts of the country – supporting the government's levelling up ambitions."
ACS CEO James Lowman said: "Business rates reform has been being talked about for several years now, but so far we've only seen minor tweaks to the existing system.
"We need bold change to support businesses in their recovery from the pandemic that helps them to invest and takes account of the inherent advantages that online stores have over their bricks and mortar counterparts.
"As rates bills start to land on businesses' doorsteps again in the coming months, retailers will be frustrated that the government has decided to once again push back meaningful reform."
British Property Federation CEO Melanie Leech said: "The business rates system is undermining town centre recovery and poses a significant risk to the future of our high street businesses. Business rates have become so unaffordable, they are now hampering town centres' ability to adapt, modernise and thrive.
"Fundamental business rates reform will unlock much-needed investment for businesses, town centre regeneration and the nation's net zero ambitions – the government cannot afford to waste this opportunity."