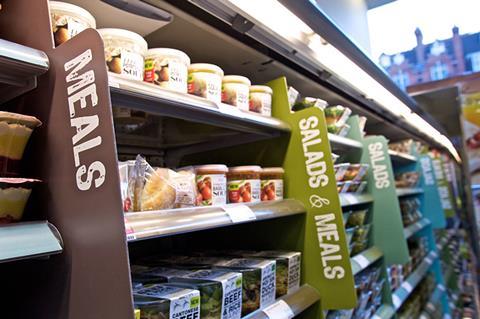 M&S is ramping up food ranges and availability in its 46 stores in hospitals to help ensure NHS workers can access essentials.

Meat, fish and fresh produce ranges will benefit from a "substantial increase". Forty M&S Simply Food hospital branches will gain onions, broccoli, mash potato, carrots, peppers and tomatoes.

More "core basics" such as milk, bread and eggs will be delivered to the stores daily, M&S said.

Toothpaste, sanitary products, deodorant, toilet tissue and kitchen roll will be rolled out to all 46 stores this week.

Ready meals will be introduced to the stores that don't already have them.

M&S has also signed a deal with Deliveroo to provide home delivery of essentials like milk, bread and ready meals from 120 franchise stores at BP service stations. A spokeswoman said it was a temporary arrangement during the coronavirus outbreak.