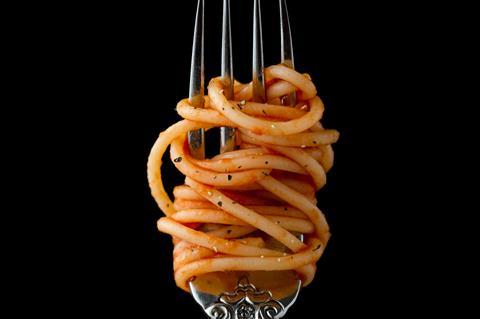 Tesco has hit pasta and sauce stalwart Barilla with a swathe of delistings.
The retailer has slashed Barilla's presence on its shelves over past weeks, cutting the brand from 18 SKUs to just five, data reveals.
Casualties included its entire range of sauces, such as 400g jars of its olive, arrabbiata and basilico pasta sauces. Several of its dried pastas were ditched too, including 500g packs of penne, fusilli, tortiglioni and linguine. Its pesto genovese and microwave rotini pasta have also been cut [Edge by Ascential 52 w/e 24 February 2020].
"We regularly review the lines we stock to ensure they fit with customer demand," said a Tesco spokesman.
Barilla distributor Euro Food Brands MD Peter Butler said its focus was "on building the brand and challenging the category".
Barilla's sauces and pastas grew strongly last year: its sauces were up 84.4% (£986k) to £2.1m, while its pastas grew by 35% (£1.3m) to £5.1m, with volumes rising 29.5% and 20.9% respectively [Nielsen 52 w/e 7 September 2019].
"This year will see our biggest investment in both trade and consumer to consolidate and increase the strong growth achieved in 2019," said Butler.
The brand planned to roll out 100% cardboard packaging, he added.
However, an industry source suggested Barilla's sauce and pesto products "were probably loss-making when you factor in the promotional support" in Tesco.
"Ultimately the rate of sale will not have justified their shelf space."