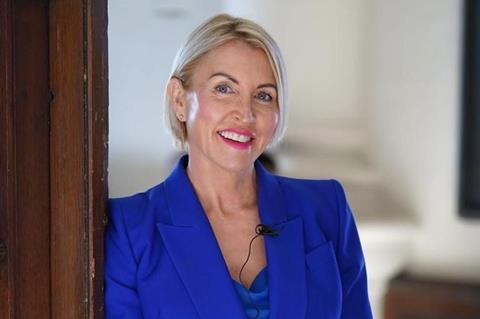 Heather Mills has acquired the assets of collapsed meat-alternatives supplier Plant & Bean out of administration.
Mills – the founder of plant-based group VBites – purchased the Lincolnshire factory and associated equipment from administrators at Interpath for an undisclosed sum.
Plant & Bean closed its doors last month after being hit by soaring costs and operational disruptions, with all 32 staff being made redundant.
The company manufactured meat-free products for the likes of Quorn, Princes and Wicked Kitchen from the 125,000 sq ft factory in Boston.
The Grocer understands that following the sale there will be a period of renovations to upgrade the production capabilities.
"I am delighted to acquire the Plant & Bean facilities and keep it as a non-meat factory," Mills said.
"I am also pleased to try and help the founder who has worked in a similar vein to myself for many decades to drive positive change for the environment, the animals and for the health of the global population."
James Clark, MD at Interpath and joint administrator of Plant & Bean, added: "I am delighted to secure a sale of this great facility to someone committed to investing and improving on the great manufacturing capabilities implemented by Plant & Bean. The factory has huge scope to deliver improved economic output for the Boston area and we wish the buyer all the best in their new venture."
The deal follows a difficult period for the plant-based category, culminating in the high-profile failure of Meatless Farm.
"Patience is needed in the plant-based sector whilst we have been challenged with the Brexit food manufacturing disaster, covid pandemic, the energy crisis and the impact on supply chain through the ongoing crisis in the Ukraine, with zero help from the government," Mills said.
"If we are to salvage any kind of habitable planet for future generations, continual support in this sector is essential. We must also support local, British business owners to as great an extent as possible.
"My overriding message would be: buy plant-based, buy British and support your local communities. This is how we achieve the best results for ourselves, our animals and our planet. We must abandon short-termism and lay the foundations for a locally and globally sustainable food economy."
Mills founded VBites in 1993 and developed the group with the ambition of turning the north east of England into the 'Silicon Valley' of plant-based foods.
In December 2021, she sold a minority stake in VBites to German multinational Pfeifer & Langen.
Mills is also the founder of vegan make-up brand Be at One and vegan algal oil company VOmega-3.