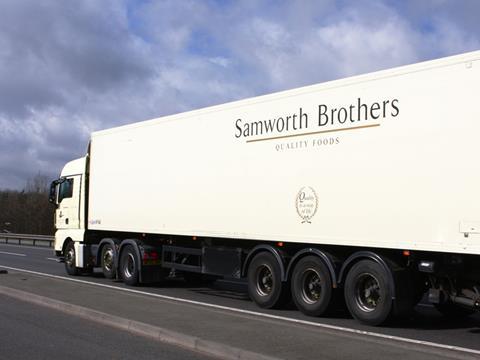 Revenues at Samworth Brothers have taken a dramatic hit this year as the coronavirus crisis wiped billions of pounds off the value of the UK food-to-go market.
In newly filed accounts, the Ginsters and Soreen owner said it expected a significant reduction in sales for 2020 as a result of the national lockdown and the continuing decline in out-of-home food consumption.
The business also anticipated margins would take a hit and has taken steps to control costs, including mothballing factories and changing shift patterns to reflect lower volumes, reducing overheads and capex and suspending the dividend. The board and directors also took a voluntary pay cut for an initial period of three months from April.
Revenues are expected to rise in 2021 but the group maintained a cautious outlook, with food-to-go volumes in the first half of next year set to remain below 2019 levels.
Samworth has been expanding its food-to-go business with the acquisition of the Urban Eat brand following the collapse of its major rival Adelie earlier this year.
"We have seen a material impact on our food-to-go business, with sales dropping dramatically in a matter of days as footfall fell across the country, with coffee shops and other outlets closed and many workers beginning to work from home," Samworth said in the accounts.
"Whilst these are extraordinary and uncertain times, the business has a solid balance sheet, a strong culture and a committed and skilled workforce and will emerge from this period well positioned to return to profitable growth."
The accounts predicted the firm "will emerge from this period well positioned to return to profitable growth".
Last year, sales at the group increased 9.4% to £1.2bn. That was thanks to the acquisition of the Manton Wood sandwich business from 2 Sisters and strong like-for-like growth in food-to-go sales in the year to 28 December 2019.
It also returned to the black, with pre-tax profits up to £12.5m from a loss of £8.9m in 2018.
The UK food-to-go market is set to register a £6bn decline this year to £15.3bn, down 28% on 2019, as a result of the pandemic, according to a Lumina Intelligence report on the sector.
The market was predicted to make a full recovery by the end of 2022, Lumina said.