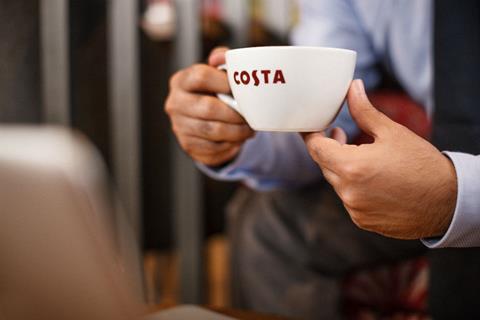 One of the City's longest-running sagas was finally settled this week after leisure group Whitbread acquiesced to investor pressure and announced it will demerge Costa Coffee.

Following recent speculation and the urging of its activist investors Elliott Advisors and Sachem Head, Whitbread announced on Wednesday it will spin off Costa into a separately listed business within the next two years.

Although the move, which has been subject to speculation for a number of years, was widely supported by the City, Whitbread shares failed to receive a bump amid worries that the ideal window for a Costa demerger may have already passed.

Panmure Gordon explained: "The challenge is why sell now when LFLs are flatlining and the market is worried about the high street, having rebutted demands to sell over the last eight years when LFL averaged mid single-digit growth?" Whitbread's accompanying annual results showed Costa posted a like-for-like sales decline of 0.2% at its owned stores following 2% growth in its previous financial year, while UK underlying operating profits fell back 2.3%.

However, Shore Capital said the like-for-like sales fall "masks the ongoing investment in the [Costa] offering over the last two years" and also pointed out overall underlying operating profits were marginally up thanks to a strong international growth.

Much of the share price benefit of the Costa spin-off had already been incorporated into the value of Whitbread, which have risen 12% since Elliott's increased stake was announced. The increased group-wide cost savings target over the next two years - up to £250m from £150m - should also help underpin its share price, according to Morgan Stanley.

Analysts at Canaccord also suggested the demerger could bring out further suitors when the two business split: "There are no synergies from keeping the businesses together and the two management teams should thrive as separate entities. And if they slip-up, we think there will be plenty of suitors to underpin the respective share prices."

The shares slipped 0.2% to 4,177p on Wednesday after briefly spiking to a year-long high of 4,340p. Whitbread remains up 15.5% over the past six months.

Elsewhere, Coca-Cola slipped 1.5% to US$42.43 despite beating top-line and bottom-line predictions for its first quarter performance on Tuesday. Increasing sales of healthier soft drinks buoyed Coke in the first quarter, as it recorded volume growth of 3%. However, it warned it faced second quarter margin pressure from the advent of the UK sugar levy on soft drinks and mounting distribution costs in the US