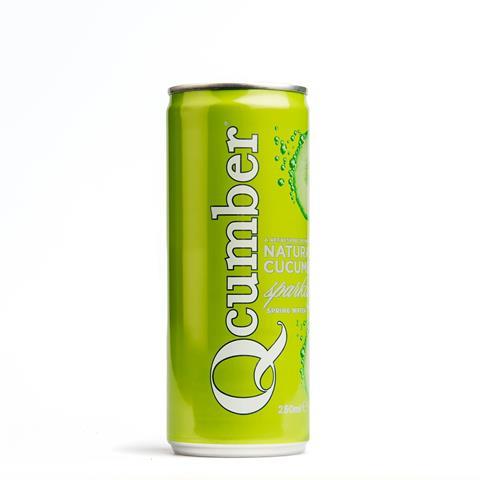 Premium soft drinks brand Qcumber is gearing up to launch a 250ml can this spring.
Currently only available in 750ml and 330ml glass bottles, the cucumber flavoured sparkling spring water will be sold in individual slimline tins (rsp: £1.35) from the end of April.
Qcumber made its debut for Ocado in 2012 and was introduced to more than 700 Tesco stores this January. The brand also launched a mint variant last year.
"Our 250ml cans are going to open up the taste of original Qcumber to a much wider audience," said Qcumber creator Graham Carr-Smith. "The new packaging format is a major step forward for the brand and will make Qcumber far more relevant to the convenience retailers."