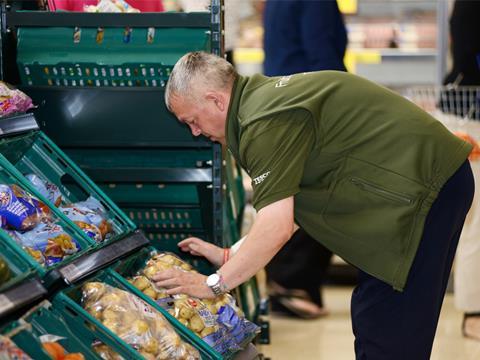 Branston is set to become Tesco's sole own-label potato supplier, after the retailer ditched Greenvale in favour of a single supplier strategy.

It is understood Produce Investments-owned Greenvale is set to maintain the fresh potato volumes it supplies to Tesco until its current contract runs out in August 2019. Its supply will then gradually decline over a three-year period and be replaced by rival Branston.

The two suppliers had previously split the contract. The deal is not set to affect Produce Investments' branded portfolio, which includes the Jersey Royal Company.

Produce Investments and Branston declined to comment. However, Produce Investments admitted it had lost a "major customer".

In a statement to the stock market, it said it was "disappointed with the outcome" but its board hoped to mitigate negative consequences.

The move follows a pattern of Tesco entering strategic single supplier deals in a bid to create "long-term, sustainable partnerships" in recent years. It counts Müller, fresh supplier G's and food-to-go supplier Samworth Brothers among those partners, in addition to Hilton Food Group and its fish subsidiary Seachill.

It comes as Produce Investments completed its sale to private equity firm Promethean Investments' vehicle April 1983 Bidco this week after Promethean acquired a 96.8% share in the business. Following the sale, the company ceased trading on the AIM, ahead of a reversion to a private ­limited format.

"This transaction will allow Produce Investments to move to a more suitable private market environment for a company of its size, thereby eliminating the regulatory burden, constraints and costs of maintaining a public listing," said CEO Angus Armstrong.
Produce Investments was floated in 2010, and grew to record revenues over £200m in its most recent accounts in the year to 31 July 2017. It recorded a pre-tax profit of £6.6m, with potatoes accounting for 78% of its business alongside its daffodil supply subsidiaries.