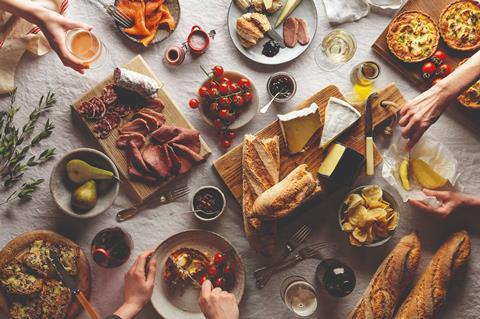 The Welsh government has announced plans to grow the nation's food and drink industry to at least £8.5bn by 2025.
A new report, A Vision for the Food & Drink Industry From 2021, was unveiled by rural affairs minister Lesley Griffiths this week, and aimed to build on the sector's recent success.
The government's 2014-2020 strategy helped achieve 30% growth and sales of £7.5bn by 2019, exceeding the £7bn target it had set for 2020. Exports also increased during that time from £408m to £550m.
To meet its new objective of an £8.5bn sector by the middle of the decade, the Welsh government is aiming for a minimum of six more Welsh products to join the UK GI protected food name scheme over the next four years. An action plan is also being devised to help the food and drink manufacturing industry decarbonise and maximise opportunities to transition to net zero, it said.
It will also seek to grow the number of businesses holding accreditation (eg environmental management, staff development, production and other relevant standards) on an annual basis.
The plan, which also set a target for 80% of the sector's employees to receive at least the Welsh living wage by 2025, is aiming for 98% of businesses to have a food hygiene rating of five by 2025, and is hoping to grow the number of awards Welsh companies win on an annual basis over the next four years.
The sector had a "vital role to play in the evolution of the Welsh economy", Griffiths insisted, adding that there was a strong desire to maintain the momentum.
"We are clear the objectives set out here are just the beginning. This is vital to build on our shared success," she said.
"We cannot ignore the effects of Covid-19 and the UK leaving the European Union. Both continue to impact the industry, and wider society.
"We must not let either, however challenging, detract from our long-term goals, which are promoting growth and productivity, promoting fairness in work, ensuring businesses reach for the highest levels of environmental sustainability and helping them achieve this through enhancing their reputation and standards. Everything our new vision hopes to achieve."