Brits are thirsty for low and no beer. The sector is growing rapidly and now one in five adults say they're teetotal. But what's causing consumers to go dry? Is it a passing fad or a long-term lifestyle choice? And how can retailers make the most of it?
We spoke to an expert at Heineken UK to get the low-down on low and no beer and find out what's hot, what's not and what's next for the category.
Watch: 1:20 alcohol-free beer cateogory briefing with Toby Lancaster, Heineken UK
This video is subtitled and can be played without audio
What's hot?
Low and, in particular, no alcohol beer and cider is a really exciting part of our category at the moment. We see shoppers and consumers becoming far more health aware and looking to make conscious choices in aisle when making their purchases.

What's not?
The execution of the low and no fixture in store at the moment isn't great. We really need to step-change this execution to increase space and visibility so that we drive penetration and create more disruption in the category.
What's new?
Historically, no and low beer and cider has been a Dry January execution but we see a huge opportunity in the future to both broaden the repertoire and execute this category all year round.
What's new? Three new low and no beers coming to supermarkets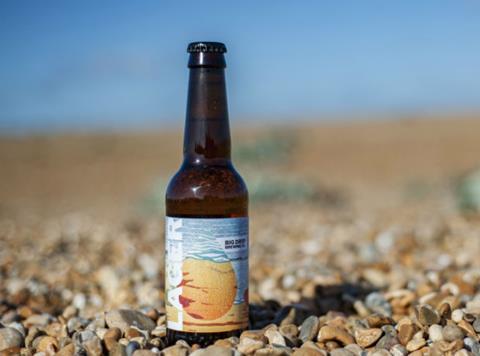 Big Drop Lager
Brand: Big Drop Brewing Co.
Rsp: £1.30
Abv: 0.5%
This booze-free brew landed in Ocado this month. The brand promises "aromas of cracker, light honey and pepper" and a "dry, refreshing bite".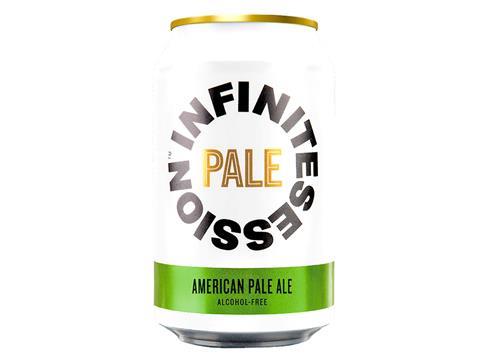 American Pale Ale
Brand: Infinite Session
Rsp: £4.50
Abv: 0.5%
Another addition to Tesco shelves in September, this highly decorated APA is brewed in small batches and promises a "smooth, six-grain body with tropical new-world hops to to give a refreshing & bitter flavour".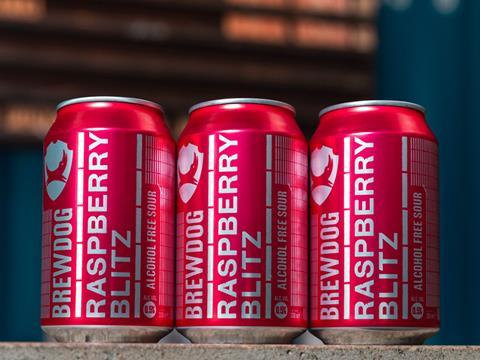 Raspberry Blitz cans multipack
Brand: BrewDog
Rsp: £4.50
Abv: 0.5%
A non-alcholic take on the sour beer trend, the multipack format hit supermarket shelves this September. BrewDog says this beer has "hints of fromage frais and citrus peel, a lemon sherbet acidity and a full-on raspberry jam flavour"