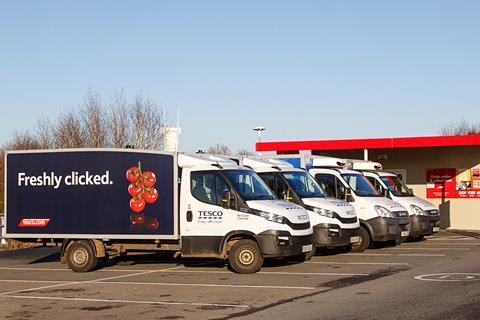 The government is to introduce a series of emergency measures putting supermarkets and suppliers in the front line of a new phase in the battle against coronavirus.

Ministers are set to press the button on changes including allowing supermarkets to share data to try to avoid food shortages.

As revealed by The Grocer earlier this week, ministers are also set to scrap carrier bag charges, amid fears used bags are spreading the virus, understood to have been raised by online supermarket Ocado.

Defra is believed to be drawing up a major plan for a national campaign to be launched in the next few days encouraging communities to help collect food supplies for relatives and neighbours affected by the outbreak.

"Supermarkets are going to play a key role in the new phase of the battle against the virus," said a source. "The community campaign is part of this and the government understands how crucial retailers are in the front line, and is working very closely with them to give them the support they need."

As reported by The Grocer, ministers have urged supermarkets to ramp up click & collect services, with the possibility of temporary installation across car parks to allow neighbours and friends to collect food for people who are self-isolating.

It is also understood to have sought to reassure companies about the dangers posed to delivery drivers.

It is understood government experts have stressed the infection generally takes 20 minutes to pass to individuals within two metres of an infected person, which they say makes it safe for delivery drivers to drop off food to self-isolated homes.

A source said: "There have been concerns raised about the risk to delivery drivers as well as the issue surrounding bags and the government is looking at this and we are expecting it to take action."

Ministers have already agreed to temporarily axe night time delivery curfews as millions of Brits face the prospect of self-isolation.

It has also emerged that ministers have called on senior members of the food and drink industry to act as spokespeople to the media to try to reassure the public about the resilience of the food supply chain, in a bid to try to limit unnecessary panic buying.
As well as the emergency measures to help supermarkets provide food, crisis talks are being held to try to safeguard against the impact of the outbreak on the food and drink workforce. The government predicts 20% of the workforce could be affected at one time as the outbreak spreads, impacting the availability of factory workers, drivers, store pickers and supermarket staff.

Tomorrow the Food Chain Emergency Liaison Group (FCELG) will hold its second meeting since the crisis began. The group is expected to discuss the possibility of the army being put on standby to deliver food to supermarkets if there is a shortage of drivers.

Producers are understood to have warned ministers in talks earlier this week that there could be a shortage of fresh food caused by shortages of temporary workers.

The new measures come with the prime minister chairing a meeting of the Cobra committee today, which is expected to announce the UK is moving from its "containment" to "delay" phase "which will attempt to slow down the spread of cases so the peak is nearer the summer, when the NHS is under less pressure.

Meanwhile, the hospitality sector has warned the government it expects business failures as a result of the crisis, with the delay phase including the possibility of restrictions on mass gatherings and opening hours, and the screening of sporting events.

Yesterday's announcement from Chancellor Rishi Sunak of £30bn to help businesses survive the crisis comes amid fears that it will peak over the vital Easter period, which will have a massive impact on supermarket and out-of-home revenues.

"Our members continue to work around the clock to ensure consumers have access to the products they need. Retailers are putting in place the measures necessary to meet the current increase in demand," said Andrew Opie, director of food & sustainability at the BRC.

"Where people are self-isolating, it is up not just to supermarkets, but also friends and neighbours to support them in getting the goods they need. This is a time for everyone to come together and support one another, particularly those who are vulnerable."