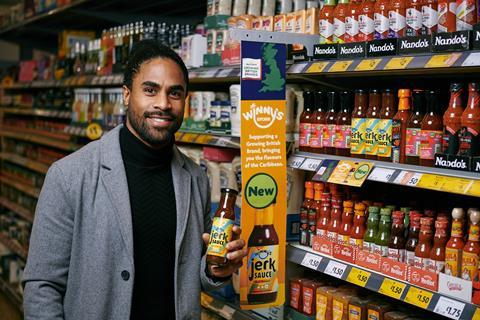 More than 1,000 British brands have now applied to supply Morrisons after CEO David Potts launched an accelerator programme to help smaller suppliers make it onto its shelves.
In May Morrisons announced a new initiative to fast-track suppliers, saying it wants to encourage more innovation from British companies, offering entrepreneurs a chance to be sold across nearly 500 stores and online, including via its Amazon platform.
It came after it launched a "call to arms" in January for British food entrepreneurs to come forward with ideas, claiming the pandemic and Brexit had increased the importance of national food security and British produce.
Today Morrisons said the scheme had passed the 1,000 landmark with Birmingham-based start-up Winny's Kitchen as the latest British food business to be signed up. It has been added to Morrisons shelves nationwide with its Jerk Sauce.
"We're a huge supporter of British food making but we know getting an idea to market can be a complicated process and some companies need some help to get there," said Morrisons senior sourcing manager Darren Smith.
"Through our Growing British Brands programme we have been able to spot exciting brands like Winny's Kitchen and its delicious Jerk Sauce. We're really excited to see it now launch in our stores and we look forward to continuing to support Shaun and the team over the coming months."
Winny's Kitchen CEO Shaun Sookoo added: "From starting our food brand, which was inspired by my mum's cooking, to bringing it to the shelves at Morrisons stores around the UK, the journey has been an exciting one and we're grateful for the Growing British Brands programme which has given us a unique opportunity."