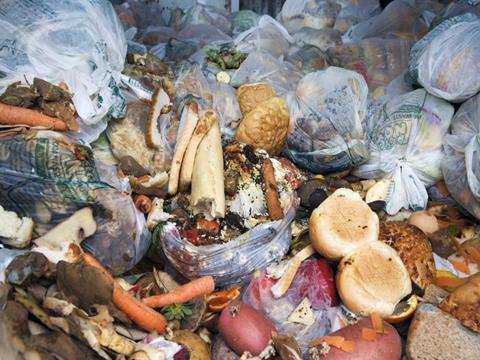 Plans to force all major food and drink companies to introduce transparency on food waste have been put back again by at least six months, The Grocer can reveal.
First promised by then environment secretary Michael Gove in 2018, and part of Defra's Resources and Waste Strategy, the government had promised that as a minimum all large companies would be forced to report food waste levels, as part of a bid to slash the country's waste figure in half by 2030.
As revealed by The Grocer, talks on the introduction began again in September last year, having been initially delayed due to the pandemic. Under the timetable discussed, the legislation had been expected to come into force in April 2023.
However, in a communication to food companies, Wrap, which is overseeing the talks, revealed the government now planned to delay its consultation on mandatory reporting until it publishes its White Paper in response to Henry Dimbleby's National Food Strategy.
The NFS included a call for mandatory reporting on a series of metrics, including annual sales figures on all HFSS products, sales of protein (including showing what proportion of sales were for meat) and sales of fruit & veg, as well as figures for food waste.
The government has promised a White Paper within six months of the publication of the report.
The communication from Wrap to food companies, obtained by The Grocer, says: "Wrap has now been informed by Defra that this consultation is planned for launch with a package of measures alongside the Food Strategy White Paper.
"This White Paper will build on existing work across government and identify new opportunities to make the food system healthier, more sustainable, more resilient, and more accessible for those across the UK."
However, it said that the original April 2023 date for mandatory reporting to come into force was now "no longer feasible".
Instead, Defra is proposing the legislation comes into force in October 2023, with businesses measuring from then. While the first reporting would still be due at the end of the 2023/24 financial year, businesses would only be required to report data from the first six months (October 2023-April 2024) in their first report.
"Following this, the reporting pattern would shift to annually over the financial year," says Wrap. "These proposals will be included in the forthcoming consultation."
The communication adds: "Wrap remains closely involved in advising Defra during the development of the consultation for the benefit of our signatories, to help ensure that it achieves our collective ambition and challenging targets."
Carina Millstone, executive director at Feedback, said: "This new delay shows once again that addressing food waste – which ought to be a major building block in the UK's net zero strategy – is simply not a priority for the government.
"It's been close to eight years since the UK signed up to the Sustainable Development Goal to halve food waste, and the government has taken no action whatsoever towards meeting this target. Instead, we have seen a smattering of initiatives from a handful of businesses, but no consistent approach to food waste measurement, target-setting and reporting across the board.
"We urge all businesses that want to contribute to meeting climate targets within a level playing field to support ambitious regulation and an ambitious timeline, when – and if – the consultation is finally retrieved from behind one of Defra's radiators."
BRC sustainability policy advisor Nadiya Catel-Arutyunova said: ""We welcome government taking a more streamlined approach by launching the consultation on mandatory food waste reporting alongside the Food Strategy White Paper, expected in 2022.
"The government is taking a more horizontal approach to challenges such as food waste that sit across the Resources and Waste and food Strategies. Many retailers are already have in place extensive food waste measurement and reporting in place, as required under the Courtauld 2030 Commitment. It is important that any new proposals are aligned with current reporting requirements to avoid unnecessary duplication of efforts."