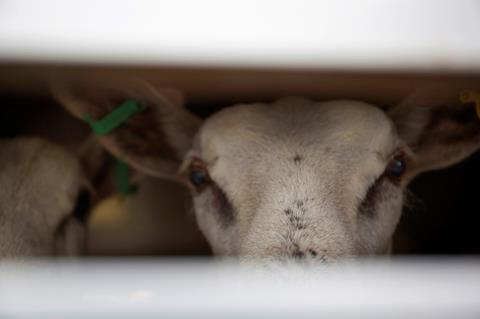 Animal rights groups have welcomed the government's announcement of plans that could lead to the end of live animal exports for slaughter or fattening.
The plans, which were revealed today (3 December), will form part of an eight-week consultation in England and Wales for views on how to improve animal welfare during transportation.
Considerations for the consultation included reduction of journey times for animals and the amount of space afforded to them when they are being transported.
The RSPCA said a live export ban would be a "landmark achievement for animal welfare", while Compassion in World Farming described the prospective legislation as an "important" step towards "a high-welfare future".
"There is absolutely no reasonable justification to subject an animal to an unnecessarily stressful journey abroad simply for them to be fattened for slaughter," said RSPCA CEO Chris Sherwood.
"The RSPCA has campaigned extensively for over 50 years now for an end to live exports and tighter controls over transporting live animals and has long awaited an announcement like this."
According to Defra figures, approximately 6,400 animals were transported from the UK directly to slaughter in Continental Europe in 2018.
Environment secretary George Eustice said the move was part of the government's 2019 election manifesto commitment to "end excessively long journeys for slaughter and fattening", something he claimed the UK was previously unable to do under EU law.
"We are committed to improving the welfare of animals at all stages of life. Today marks a major step forward in delivering on our manifesto commitment to end live exports for slaughter," Eustice said.
"Now that we have left the EU, we have an opportunity to end this unnecessary practice. We want to ensure that animals are spared stress prior to slaughter."
European Parliament members have long backed calls to improve welfare measures for animals transported over longer distances. In 2018, members of the EU Transport Committee voted in favour of a strengthened regulations including a four-hour limit on live transportation for slaughter and an eight-hour time limit on any live animal transport.
In 2019, Eustice's predecessor as Defra secretary, Theresa Villiers, pushed for a consultation on a live export ban – an issue she had campaigned on throughout her parliamentary career.
At the time, the National Sheep Association accused Villiers of having "a serious lack of knowledge and understanding" about live exports and said a ban "would create serious issues for sheep farmers and the supply chain".