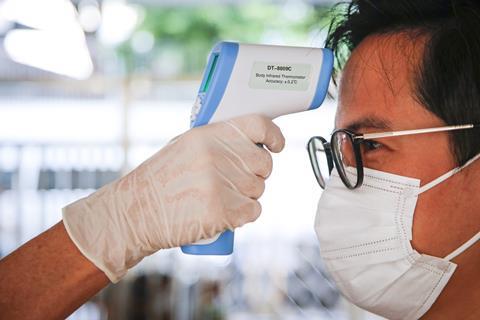 Food and drink exporters to China are fearing severe disruptions following the outbreak of the Wuhan coronavirus.
The number of confirmed cases of the virus in mainland China now exceeds 7,000. Airlines including British Airways have suspended all fights to mainland China.
Quarantine measures are now in place to try and limit the impact, including restricted movement around Wuhan, and a ban on wildlife sales at restaurants and markets.
But further restrictions are likely after Beijing announced Sunday that it expects the transmissibility of the virus to grow.
Paul Moorcroft, consumer head at law firm Eversheds Sutherland, believes ports may soon introduce controls.
"I would expect livestock will all be closed down and quarantined. Other goods will be of less biological risk and may not be impacted."
Elsa Fairbanks, director of the Food & Drink Exporters Association, agreed that access to China could become increasingly strained.
"It's not going to be easy to access China as a market," she said, stressing that the latest crisis is largely unprecedented.
"Seventeen years ago when SARS hit, we weren't sending that much to China," she said. "But this is new to all of us. It's the first time we've spoken about it the way we are."
Exports to China surged following the SARS outbreak in 2003 as Beijing introduced sweeping market reforms. British food and drink companies sent £596m of goods in 2018, up from £22m in 2002, according to UK export data.
Stephen Jones, MD at cheese exporter Somerdale International, expects sales in the country to be impacted by Beijing's movement restrictions
"A lot of our business is with high-end hotels and restaurants which will be affected because no one is moving," said Jones.
The ongoing uncertainty of both access into the country and the continuity of internal logistics means Somerdale may soon end shipments entirely.
"We've just had a sea shipment arrive which was alright but it's not clear whether that will continue," he said. "I think we'll hold off sending anything else until we get the all clear."
"We're not quite sure where the end is yet but it could get a lot worse."