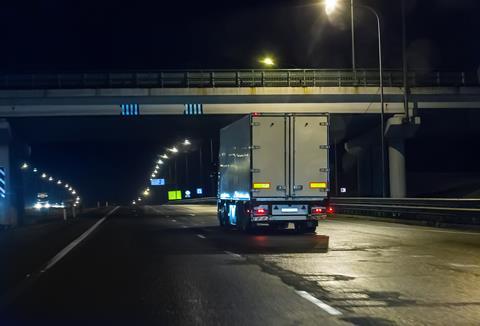 Supermarket bosses will today call on the government to scrap night-time curfews for deliveries so they can safeguard supplies hit by coronavirus panic buying.

Crisis talks will be held today between retailers, supplier leaders and the government, focused on how supermarkets can keep supply lines open for vulnerable groups, including those in isolation because of the disease.

Retailers have suggested a series of emergency measures, including lifting restrictions on retailers' delivery times to keep stocks replenished.

Over the weekend, a raft of retailers introduced rationing on some items in response to the crisis. Tesco brought in a nationwide five-item maximum on several food and non-food products.

It applies to customers buying baked beans, dried pasta, UHT milk and bottled water, as well as non-food products including hand gel, hand sanitiser and bleach.

Supermarket bosses had played down the threat of stockpiling, but reacted after reports of shelves being stripped bare of certain items in some UK stores, with The Grocer reporting more than a third of customers had been stockpiling.

Other retailers to introduce rationing included the Co-op, which brought in restrictions of three units per person on toilet and kitchen rolls, hand sanitiser, antibacterial soap and hand and surface wipes.
Asda has introduced a two bottle per person limit on hand sanitiser.
Waitrose announced a "temporary cap" on certain items online, such as hand sanitiser, though it has not yet announced in-store restrictions. Boots has also limited its sales on hand sanitisers to two per person.

Ocado had also put limits on buying several products, with shoppers restricted to two packs of toilet roll, two bottles of antibacterial gel and three bottles of Calpol.

Morrisons said it had not introduced restrictions but was closely following developments.

"While the supply of most products, including fresh food, remains as normal, some shops are limiting the sale of a small number of other goods," said Andrew Opie, director of food and sustainability at the BRC. "These limits are proportionate to the needs of households while also ensuring that everyone has access to these items. Supply chains remain robust and even where there are challenges, retailers are well-versed in providing effective measures to keep retail sites running smoothly."

Today's talks with the government, led by environment secretary George Eustice, follow strong criticism last week by multiple industry sources of the government's "slow response" to the crisis, and accusations that health secretary Matt Hancock made false claims about how the government and industry had been planning to help people self-isolating against the virus.

On Friday, supermarkets called for emergency measures including relaxation of supermarket delivery times.

Friday also saw the first meeting since the crisis began of Defra's Food Chain Emergency Liaison Group. The department said it had been assured by retailers they had well-established contingency plans and were taking all the necessary steps.

A Defra spokesman said: "The environment secretary will hold a further call with chief executives from the UK's leading supermarkets and industry representatives on Monday 9 March to discuss their response to the coronavirus.

"The meeting will discuss support for vulnerable groups who may be in isolation."

After last week's meeting, Eustice said: "The retailers reassured me they have well-established contingency plans and are taking all the necessary steps to ensure consumers have the food and supplies they need. Retailers are continuing to monitor their supply chains and have robust plans in place to minimise disruption.

"I was particularly keen to hear how government could support their preparations and we've agreed to work closely together over the coming days and weeks."