One Good Thing hopes to win over shoppers with its new innovation
Sustainable food & drink startup One Good Thing has unveiled what it claims are the world's first wrapper-free snack bars.
Featuring an edible waterproof coating – made from beeswax and other natural ingredients – the bars are intended to be rinsed under the tap before eating, like an apple.
While certainly innovative, OGT CEO Kieran Stanbridge admits the brand has "a lot of work to do" to tackle consumer perceptions around hygiene, which could be a barrier to purchase.
So, how do OGT's edible wrappers work? And how will the brand convince germophobic consumers – and retailers – that its snack bars are safe to eat?
Innovative coating
Stanbridge is tight-lipped on the exact science behind OGT's innovative coating, which is applied by hand, but it is the result of three years' development by OGT co-founders Mike and Daniel Bedford, designed to eliminate the plastic waste from snack bars Mike – an avid cyclist – saw littering the countryside on his rides.
Following various prototypes and £2m private investment, the finished product is "just as good as a plastic wrapper", claims Stanbridge. As a result, the bars "don't require refrigeration. They can be put in your pocket or bag." And the coating "not only protects the inside of the product to make sure it's fresh and tasty, but keeps all the nasties away".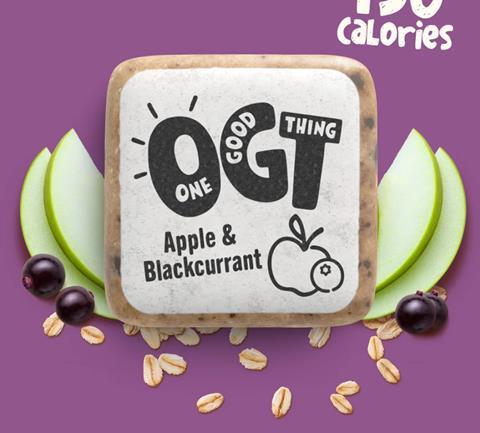 At the moment, OGT's snack bars have a shorter shelf life than competitors (three months, compared with around nine for the likes of Nakd and Trek), but Stanbridge says this is a conservative estimate.
"We will be happy to extend that once we've got some of the results back from our shelf life studies," he explains.
His main concern is not freshness, but reassuring consumers the coating is safe for supermarket shelves. "Our ideal scenario would be to have just the bars [loose] on shelf," he says.
To demonstrate the safety of the coating, OGT has run microbial tests – verified by an external third party – which prove rinsing them after handling removes bacteria, he says.
However, Rob Kooijmans, co-founder of Food Safety Experts, stresses the need to rinse the product would have to be clearly communicated to the consumer to ensure hygiene after it had been displayed on shelves – where it would likely be handled by multiple shoppers before it was purchased.
"What if I go to the bathroom, don't wash my hands, come back, touch the bars, and leave them?" he says. "If people then don't rinse them properly, they could get seriously ill."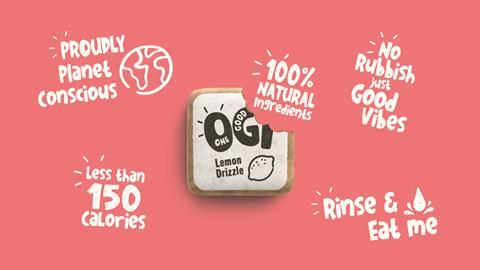 Stanbridge understands these concerns, though he argues shoppers should be less concerned about his wrapper-free snack bars, which can be rinsed before eating, than loose in-store bakery items, which obviously can't be.
In the meantime, the brand has opted to build a DTC business before hitting supermarket shelves. At the same time, he's planning a social media offensive to educate consumers about the brand.
A video-focused content strategy will take consumers behind the scenes, explaining the efficacy of OGT's coating and outlining its microbial testing methods.
"We're also working with influencers over the next two or three months to get some authentic stories behind the products", he says. "I think once we've built consumer trust, we'll be able to have conversations with grocers."
And Stanbridge has a contingency plan in place in case consumers' squeamishness around his wrapper-free bars proves too difficult to overcome. He says OGT's coating could instead be applied to the inside of paper snack bar wrappers for retail.
R&D for coated paper packaging has already started in-house, as OGT is exploring options for a bagged snacking range, according to Stanbridge.
In the future, OGT is also open to licensing its coating and production methods to food manufacturers – like Mars – who have not yet been able to manufacture a plastic-free wrapper. But, "first and foremost," adds Stanbridge, "our plan is to create a brand that resonates".