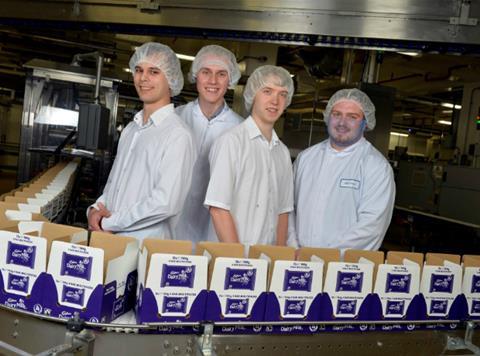 Mondelez has announced the intention to make all its packaging recyclable by 2025 – a new commitment that forms part of the snacking giant's strategy for a circular packaging economy.
The Cadbury owner also intends to ensure its packaging can be collected and recycled in markets around the world, as it works towards delivering its long-term vision for zero net waste packaging.
As well as making all packaging recyclable within the next seven years, Mondelez plans to provide packaging developers with design guidelines for a circular economy, set priorities and identify materials to use or avoid across its packaging.
Ahead of all the supplier's packaging being made from recyclable material by 2025, all paper-based packaging will be sustainably sourced by 2020 – the year by which Mondelez has previously announced the aim to eliminate 65 million kilogrammes of packaging material worldwide.
As part of its new commitment, the company also plans to make it easy for consumers to recycle or re-use packs. It said it would "support industry coalitions and public-private partnerships to develop vital waste management infrastructure to reduce waste and improve real-world recycling rates".
The latest announcement from Mondelez forms "part of our active contribution to reduce packaging waste and establish a circular economy for packaging" said Rob Hargrove, the company's executive vice president for research, development, quality & innovation.
"Plastic waste and its impact on the planet is a broad, systemic issue that our consumers care deeply about, and which requires a holistic response. Together with partners from across the industry, as well as public and private entities, we can help to develop practical solutions that result in a positive environmental impact."