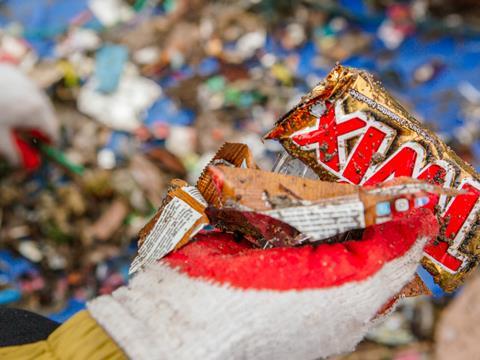 The fmcg industry must "go much further, much faster" on single-use plastic, Unilever has warned as a new report unveiled some of the world's worst plastic polluters.

The study, published this week by the Break Free From Plastics movement, was based on 187,851 pieces of plastic pollution found during 239 clean-ups across 42 countries in 2018.

Coca-Cola, PepsiCo, Nestlé, Danone, Mondelez International, Procter & Gamble, Unilever, Perfetti van Melle, Mars Incorporated and Colgate-Palmolive emerged as the top 10 worst plastic polluters during brand audits.

The top three companies - Coca-Cola, PepsiCo and Nestlé - accounted for 14% of the branded plastic pollution found worldwide, the report claimed.

All the companies singled out in the report stressed they were taking steps to reduce plastic pollution. Mars, P&G, PepsiCo, Mondelez and Nestlé said they had committed to switching to 100% recyclable, reusable or compostable packaging by 2025, while Coca-Cola highlighted its pledge to help "collect and recycle a bottle or can for every one we sell - regardless of where it comes from - by 2030".

However, Unilever, which has been working to reduce its packaging footprint for a "number of years", admitted more needed to be done by the industry.

"As a consumer goods industry, we need to go much further, much faster, in addressing the challenge of single-use plastics," the company said.

Last week Coca-Cola European Partners general manager Leendert den Hollander called for a step change in co-operation between industry and government.

"The complexity of the issues requires more dialogue with more stakeholders and, importantly, with government," he said.